Old Nick is, by design (Ortomarine), a light and airy boat. But there's always room – especially on greyer days – for more light on any boat.
We have a side hatch, which I'm really looking forward to flinging wide on a lovely warm day, letting light fill the boat and bringing fresh air in. I'm rather less keen on doing this in the middle of winter!
On my Dad's boat – "Sam Gunter" – he had fashioned a "bung" to fit in his side hatch, made out of some Perspex sheeting. It was probably something fished out of a skip, knowing him, but it was put in the hatch to let the light in but keep the breeze/rain out.
With this in mind, Paul set about designing a similar thing for Old Nick. Paul measured the opening (adding 10mm to each dimension) and I sourced a very nice bit of 5mm Perspex, with bevelled edges and rounded corners – the rest was down to Paul.
He toddled off to B&Q and returned armed with all the bits he needed to bring his plan to fruition. Those bits were:
A piece of 18mm dowel
A piece of 15×21 mm strip wood
Some screws
The cutting and filing took him around an hour and drilling and countersinking the Perspex took maybe another half an hour. And then it was job done!
Two 50 mm pegs at the top and 2 more at the bottom (so that it can be put any way up) plus 2 central 62mm pegs with a moveable arm that holds the bung into the space. The measurement of these two last is quite crucial as it needs to be the thickness of the side hatch frame, in order to hold everything in place. This 62mm depth will be different on another boat.
The total cost of the job was around £50, the Perspex being the most expensive element. We are very pleased with the result. And from concept to fruition in half a day. Not bad.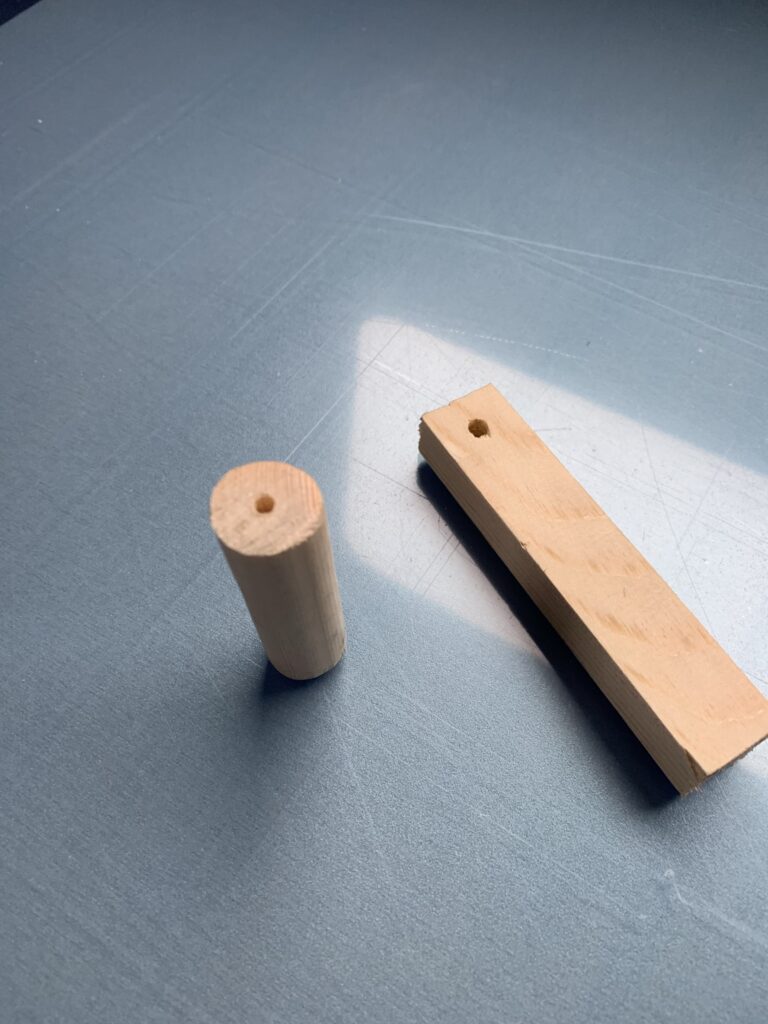 Note that in the pictures above, the protective plastic is still on. Yes. We are the kind of people who leave those things on new phones etc. until they fall off!
UPDATE – following the suggestion of Geoffrey in Mariette (see comments) we did try a Mk2 using magnetic tape, but unfortunately the magnetic tape was not quite strong enough so we now have magnetic tape and brackets.