Along the Thames and down the Kennet & Avon
A lot of water has passed under the bridge since we last posted. We've had not one, not two, not three but four sets of visitors, which is why I've pretty much had no time to write! But back to where we left off. Tues 24th August saw us moving on and commencing our journey back up to Reading.
It was a beautiful morning and the Thames was looking at its best as we slipped away from our Spade Oak moorings. I felt sad to be leaving this beautiful stretch but we were leaving with some very happy memories.
It was just a short hop, initially, as Paul was working and we moored (£7) just below Hurley Lock. Hardly any distance at all, but work must take priority.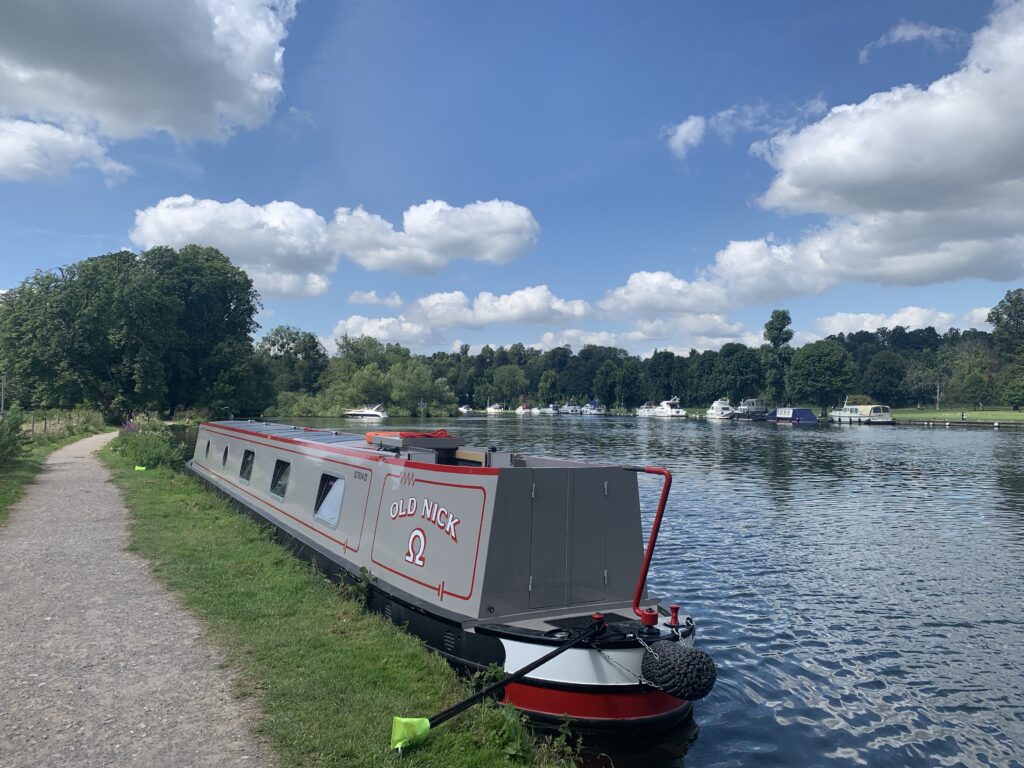 We were meeting some friends in Henley on Thursday and so on Wednesday we made our way up to just below Temple Island for our overnighter.
As we were cruising up there I saw my very first Thames Terrapin! They can be seen throughout the waterways of England, which may come as a surprise to some of you. They are survivors of the Teenage Mutant Hero Turtle craze in the late 80s/early 90s. People rushed out and bought terrapins as pets and then little Johhny got bored with them, so – somewhat irresponsibly – they were dumped in rivers and canals, where many of them survived, although the cool temperatures were not ideal for them.
The one I saw was basking on a tree branch, clearly enjoying the sunshine. It reminded me of visiting the swamps and rivers of Florida and South Carolina.
As we approached Henley, contractors were clearly dismantling the last vestiges of the Henley Festival, removing barriers and Portaloos etc. We also saw some classic boats starting to arrive, ready for the Thames Traditional Boat Festival (Trad21) taking place on the forthcoming weekend. They were clearly labours of love. Everything from stem to stern gleaming and all bedecked with bunting. Delightful! We were sorry we could not stay to see them all but the summer was running out and we still had things to do!
On Thursday morning, I brought the boat down to Henley town and straight into a handy mooring. Very lucky!
Our friends Penny & Ian (also ex ONS employees) met us as arranged and we set off. It was a much better day than anticipated and I took them up and round Temple Island and thence back through Henley and beyond.
Ian had cleverly printed out the relevant section of "Three Men in a Boat" and regaled us with their antics as we proceeded, following in their footsteps.
We lunched (a wonderful picnic prepared by Ian) in Wargrave and saw the biggest boat I have ever seen in one of these Thames locks at Shiplake. It was massive and we were thrilled to see it.
We finally dropped them off in Sonning, where they caught a cab back to Henley. It had been such a lovely day and we were sad to see them go.
The next day (Fri 27th) I took us along to Reading, where we joined the Kennet and Avon canal, via Blake's Lock, still – like the Thames – administered by the Environment Agency.
As it is a touch narrow and quite winding, the journey through Reading town centre is controlled by traffic lights. This was a new one for us! The EA lock keeper had explained it all very well and we pressed the button, which immediately went green, indicating that we were free to proceed.
We passed through and were awed by the sheer number of "chain" eateries in that one area. You name it, it was there. Luckily we weren't hungry as you are forbidden to stop in the "controlled" section.
We cleared the section and entered the lock, watched by quite a few gongoozlers. And then we were properly on the K&A and encountering our first "turf-sided" lock. What is that? I'm glad you asked!
Locks have not always been built of stone and bricks, but turf-sided locks are quite rare. Garston Lock – which was the one in question – was built in the early 1700s and is one of two on the K&A. The word turf is a bit of a misnomer as you'd probably call it mud and vegetation, as you can see in the pics below. They have a delightful earthy, mud-pies sort of a smell. This lock was pretty special as it was also flanked by two pillboxes.
We stopped for lunch at the very pleasant "The Cunning Man" and then pushed on, mooring early evening in a quiet spot. And this was where "The Awful News" presented itself.
I had notification from the Canal and River trust about their Winter Stoppage Programme. It appears that two big flights of locks (Hatton and Lapworth) between here and our base in Droitwich were being closed on 1st November. We did some calculations which revealed a nasty truth. We'd need to start making our way back almost immediately.
But we had planned to meet our friends, the Robertsons, at the bottom of Caen Hill Locks and spend a week with them, possibly even going on down to Bristol. We also had tickets to see a band at the O2 with other friends in October. No matter how we worked it, the sums kept coming back to the same answer. We could not afford the time to meet the Robertsons and we'd have to scrap our visit to the O2. We decided we'd sleep on it.
We still had a bit of time before we needed to turn round so we thought we'd enjoy ourselves while we could. Saturday saw us passing through Aldermaston, where we took on some water and kept pressing on ever Westward. We encountered our second turf-sided lock at Monkey Marsh. We were locking up with a very charming couple, both musicians, aboard an unusual boat called Happy Daze.
It was a long, heavily-reeded stretch and mooring was by no means easy and we were starting to run out of daylight. We eventually found a spot that we thought just might do but involved Paul doing a gargantuan leap to the shore and pulling the boat in. It was OK although we still had to use the gangplank, but it was a peaceful night, just on the outskirts of Thatcham.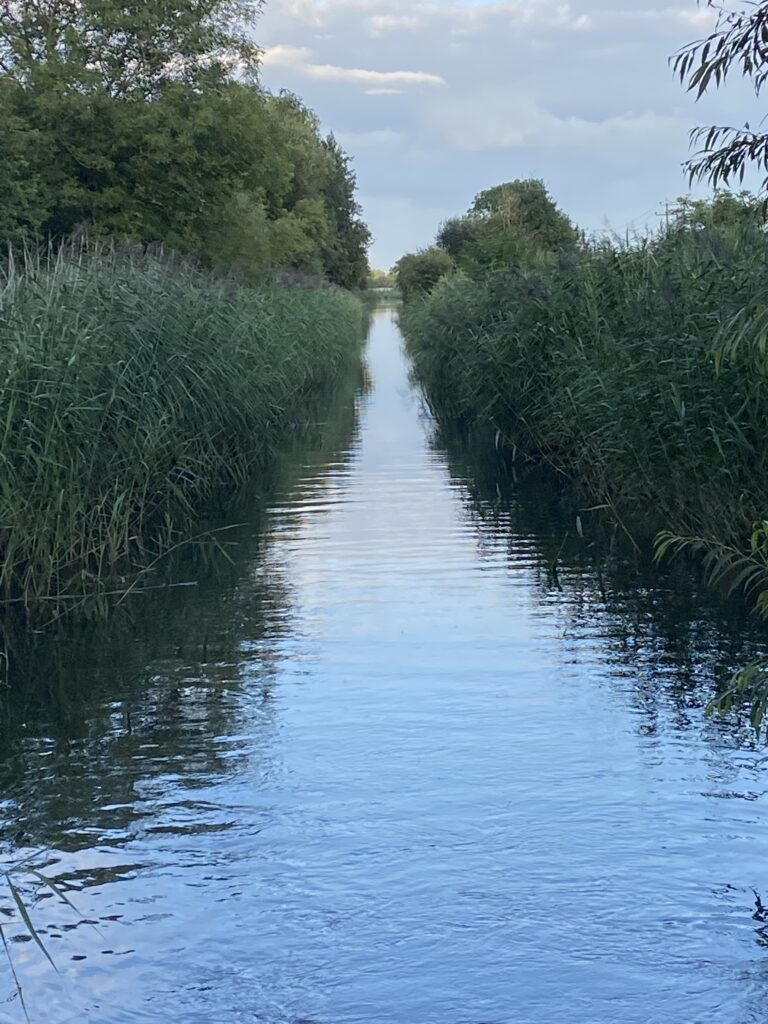 We decided to spend Sunday night (29th Aug) in Greenham Lock Marina if we could. We rang ahead and, luckily, they had a berth with our name on it and we were soon tied up. But not relaxing! It was a day of washing, cleaning windows, re-blacking, grocery shopping etc etc. All jobs well worth doing and good to have the time to do it, as it was a bank holiday weekend. The marina, by the way, is a delight. It's a small haven of calm on the edge of a very busy town (Newbury) and beautifully kept. We'd definitely be back.
The thing about the K&A is that it seems to have a lock every mile or so. This means that you do the lock, make a cuppa, settle down to drink it, only to find that there is another lock! I love to do a lock but give me a flight to get my teeth into rather than these lock every mile stretches. Oh and the locks are brutes to boot!
Monday was thus locks, locks, locks! We passed through Newbury, bidding farewell to our friends aboard Happy Daze and on through the beautiful, Berkshire countryside side, accompanied by another nice couple (Mandy and Tom) on NB Happy Days. What a coincidence!
We left them behind at Kintbury, where we saw the horse drawn boat that we had hired for Dad's 60th Birthday. and soldiered on alone until we found a nice mooring just below Wire Lock (///poses.entitles.fatherly). It was a quite rural spot, but near to a railway line.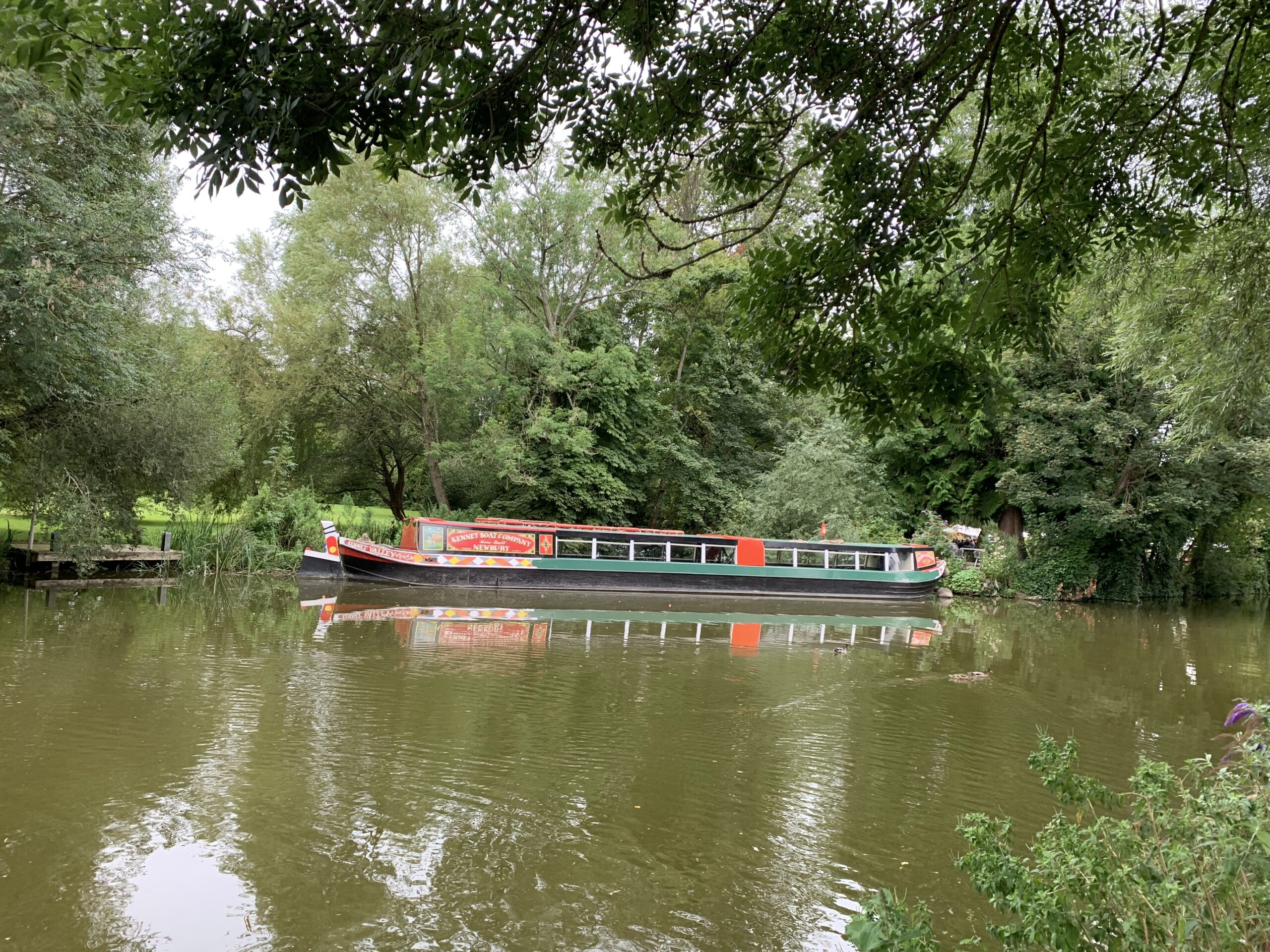 You can rarely get very far from a railway line on this canal, so we were quite happy and spent a reasonably peaceful night there. In fact it was so pleasant, we actually stayed another day and night there, while Paul caught up with the post Bank Holiday backlog.
We pootled on early on Wednesday morning and managed to bag a prime spot in Hungerford. I popped ashore for a mooch while Paul was working and found a cafe which rejoiced in the name of "The Tutti Pole". Intriguing!
It seems that a Tutti-pole is used by a Tutti man – a collector of tithes – on Tutti Day, during Hocktide. There. That all seems very clear now! As mud!!
Hocktide was, in antiquity, celebrated on the Monday and Tuesday after Low Sunday, which is the Sunday after Easter. Hungerford is now the only town in the U.K. that still celebrates Hocktide, which was a time for sports and games – oh and tithe and rent collecting. This is where the Tutti men come in. Each carries a long pole bedecked with flowers. And an orange. From what I can gather, they go around the town getting kisses from young ladies in exchange for an orange, but don't ask me why!! But if you're interested, this article might help! Anyway I'm cutting that rather long story short. Suffice to say – they have delicious cakes and I took a piece back for Paul's afternoon tea.
We had visitors the next day and I finalised arrangements with them and then settled down for the evening.
My friends Colleen and Lem from Spinnaker Chorus, the choir with whom I used to sing before I took to life afloat, were scheduled to arrive at 11 for a short trip. They, too, were bringing a picnic which was rather wonderful.
They turned up right on time and after giving them the "five bob tour" of Old Nick, we set off. Both of them had previously been on canal holidays so the locks we encountered were no real issue.
Once again, the weather was fine so we had lunch (a sumptuous spread including delicious scones and cake made by Colleen's partner Nick) out on deck. Paul dragged himself away from his work to join us for lunch and his eyes lit up, particularly when he saw the scones, clotted cream and jam.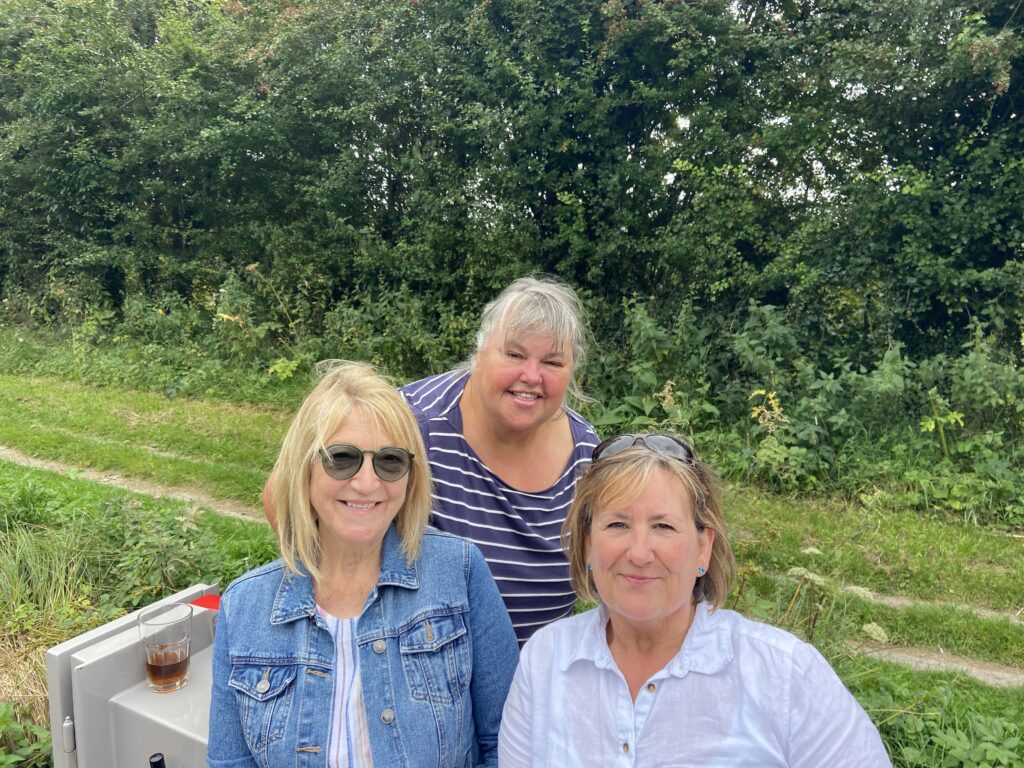 We had a lovely time catching up on all the gossip and reminiscing about all the good times we had shared with Spinnaker but, as is always the case, time flew and it was soon time for them to leave. We had booked a taxi to get them back to Hungerford and it turned up, pretty much bang on time. They left promising they would come again and stay longer. Such a fab day.
We cruised on for a short while, before mooring for the day, just below Froxfield Middle Lock (///contour.curving.homelands). At this point, I am quite convinced I could have reached out and touched a train! Slight exaggeration, but you get my drift?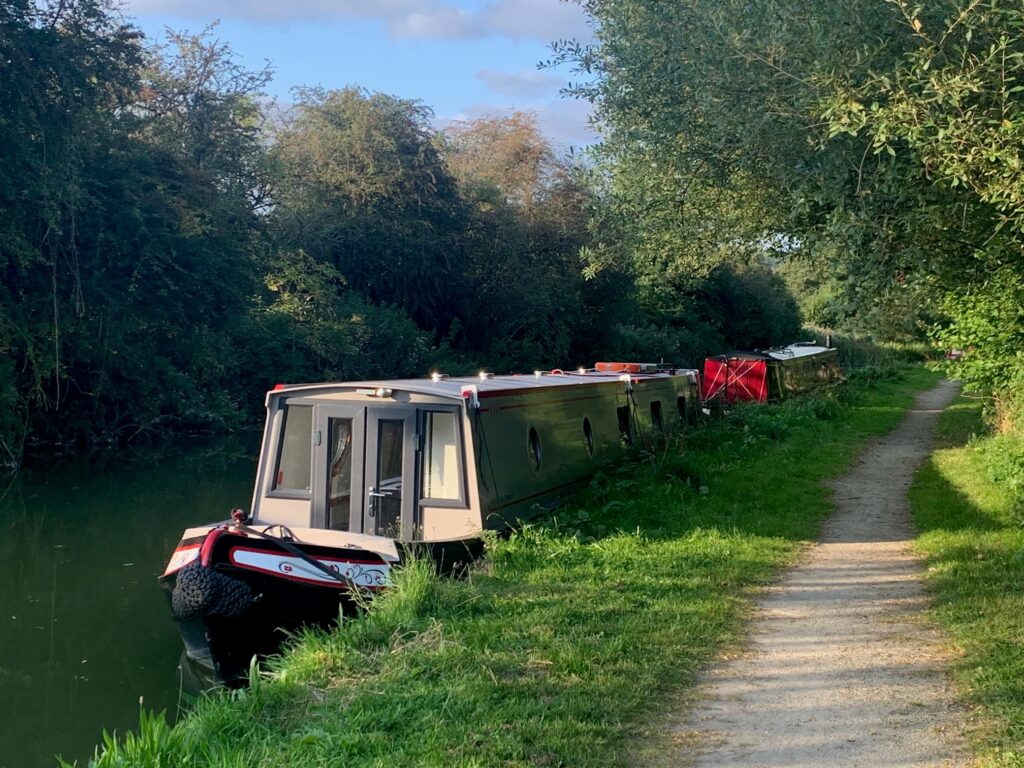 Notwithstanding, we slept well and I drifted off to my favourite sound. No – not the 22:40 Reading to Bristol. An owl hooting in the trees above us. Lovely.
And then it was Friday (3rd September) again! We motored up to Great Bedwyn, hoping to strike it lucky with a spot on the visitor moorings. No such luck. All the spaces were taken up by boats who looked like they'd been there a lot longer than the permitted 48 hours. And this seems to be the case along most of the K&A – people overstaying because they know no-one will do anything about it. Its a tad galling.
Anyway – we dumped our rubbish and took on some water and winded the boat. We then made our way back the way we had come until we found another mooring. It wasn't great but it would just about do for the night – with a gangplank and more acrobatics from the lithe and athletic Mr Sumpner.
I did some washing and we both showered so we had a good excuse to go back down to the service moorings the next morning, as we had a Sainsbury's grocery delivery booked. With luck we could make them coincide.
Just before the allotted delivery time, we reversed (much easier with a bow-thruster) back down to the service mooring , where we got the hose out and started adding more water. And along came the Sainsbury's van. We quickly took our groceries and more or less threw them on the boat, ready to sort out later and finished filling up. That done, we set off back to where we had spent the night, quickly stowed the provisions and set off again.
We were meeting more friends in Great Bedwyn on Monday but decided not to stay in Great Bedwyn. We also had our friend Joel Spaven, Vetus' U.K. Application Engineer, visiting on Sunday and needed a mooring with good road access. We had a couple spots that we thought might be good and set off, back the way we had come.
As we were going down through the first lock, we started to see people all decked out in wedding regalia. It seemed like they were walking along the towpath to the reception. We couldn't think where that might be. It transpired that they were all walking to a wedding at the church in Little Bedwyn. A lovely idea, but it's a fair step (over a mile), especially in strappy, high-heeled sandals over rough ground. I suspect there may have been a few blisters or worse. And they'd have been pretty sweaty as it was a hot sunny day. And not one picture did we get!!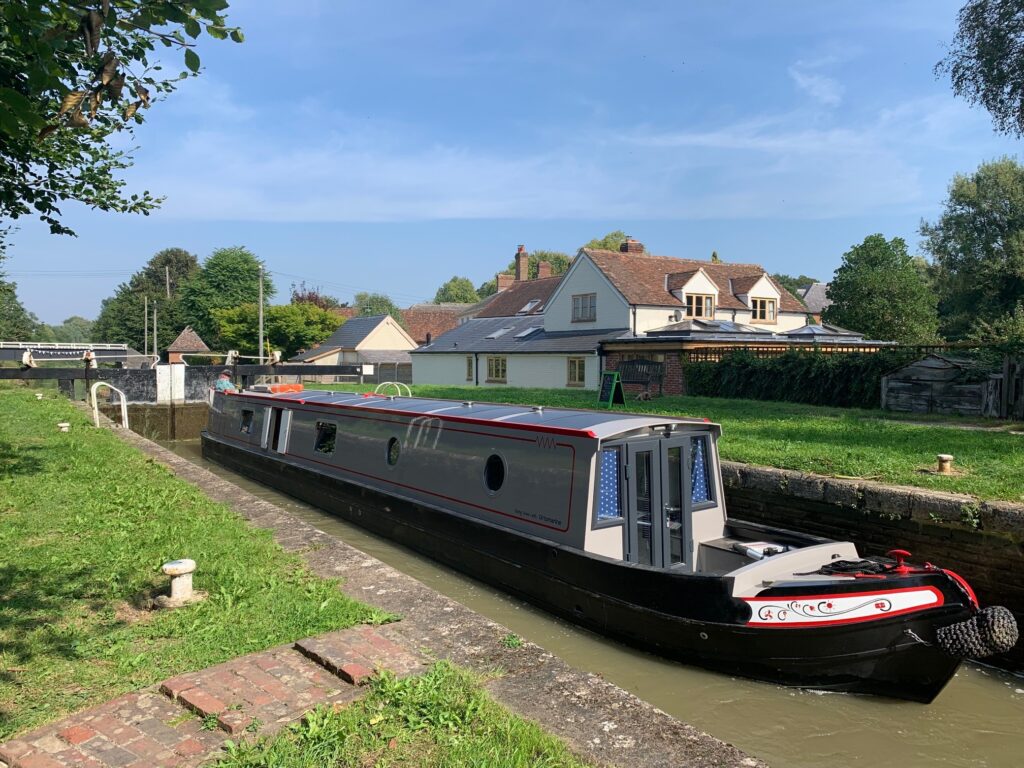 We eventually found a mooring, complete with road access and settled down for the night – very near the railway line.
Sunday morning dawned fair and Joel turned up on time. He had come to walk Paul through servicing the Vetus diesel generator, which is the subject of a separate blog post, all of its own, which can be found here.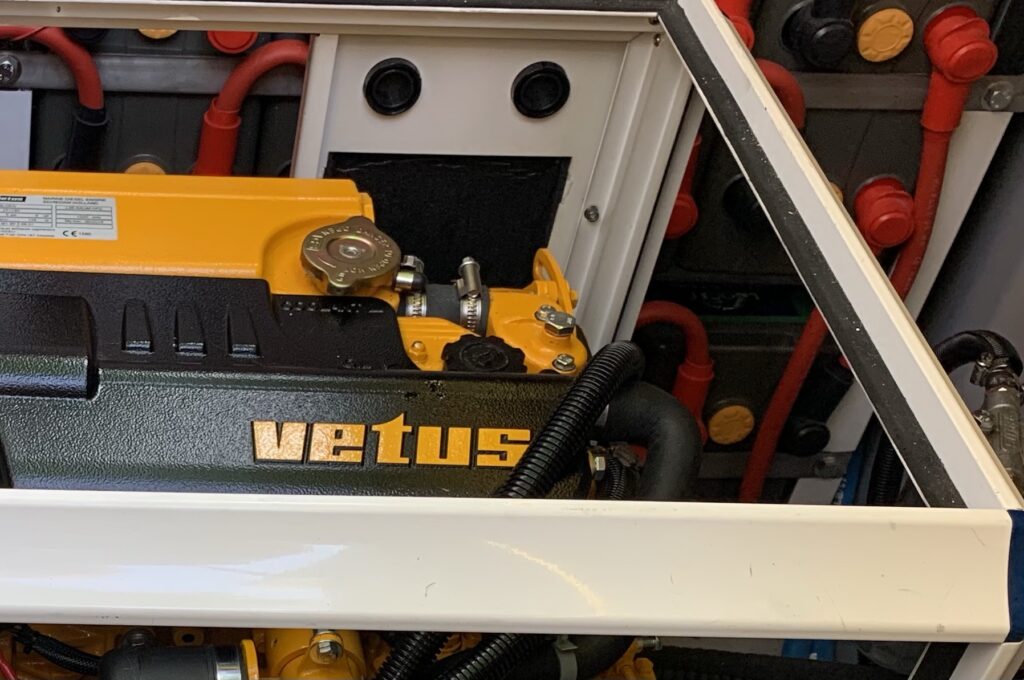 We are very grateful to Joel, who is a fantastic ambassador for the Vetus brand and a very knowledgeable and helpful, all-round good egg.
Service done, we winded the boat and headed back to a rather lovely spot we had noted the day before. Only to find that it had been nabbed by another boat! But there was just about room for one more boat, so we slipped in, in front of them. We had a lovely peaceful night under a star-studded sky.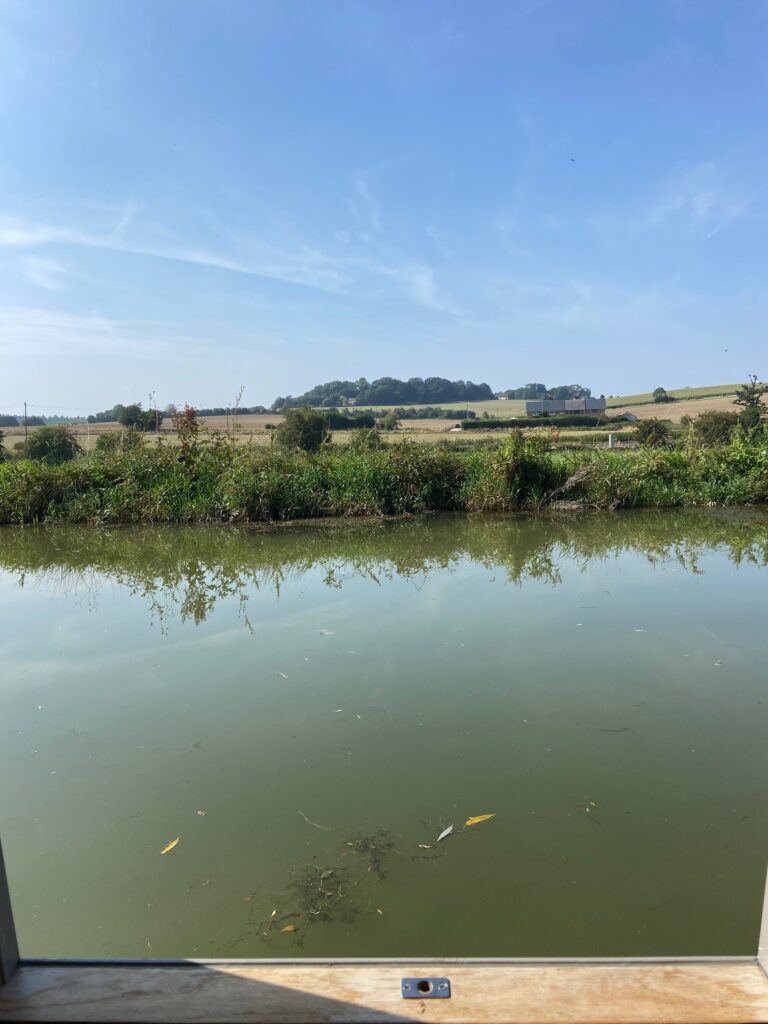 On Monday, we got up early and made our way back up through one lock to Great Bedwyn and to our joy, we saw "Ozzie" the fuel boat.
A fuel boat plies the waterways, selling coal, gas, diesel, wood and kindling. You might be surprised to know that, as of May 2021, there were over thirty such boats
We moored alongside and took delivery of some diesel and whilst doing so, our third set of guest (of the four mentioned earlier), our goddaughter Robynne and her partner Steph arrived. We welcomed them aboard and set off on a little trip with them, up a couple of locks.
Unbeknownst to them, the arrival of our fourth guest, Linda, was imminent. As we were about to turn round. She rang to say she'd arrived, so I asked her to walk up the towpath to meet us. She was in such a hurry, she took a tumble on the towpath and arrived with grazed hands and knees. Not the best start.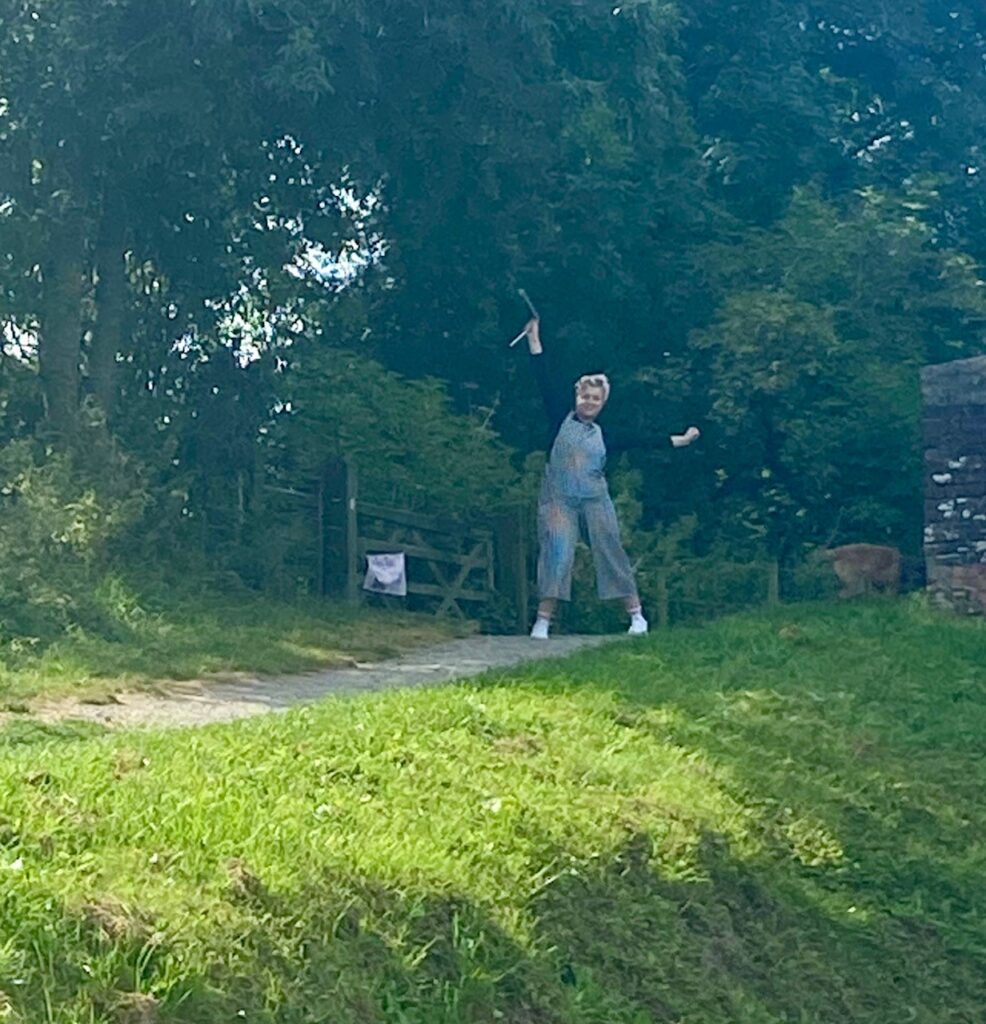 Robynne and Steph were just joining us for the morning but Linda was here for a five night stay. Her first visit, although she had been with us the day the hull was delivered to Ortomarine, almost a year ago.
We arrived back at Great Bedwyn Wharf and bid farewell to the girls, thanking them for the lovely flowers and the toys they had very kindly brought with them for the boys and wishing they could have stayed longer.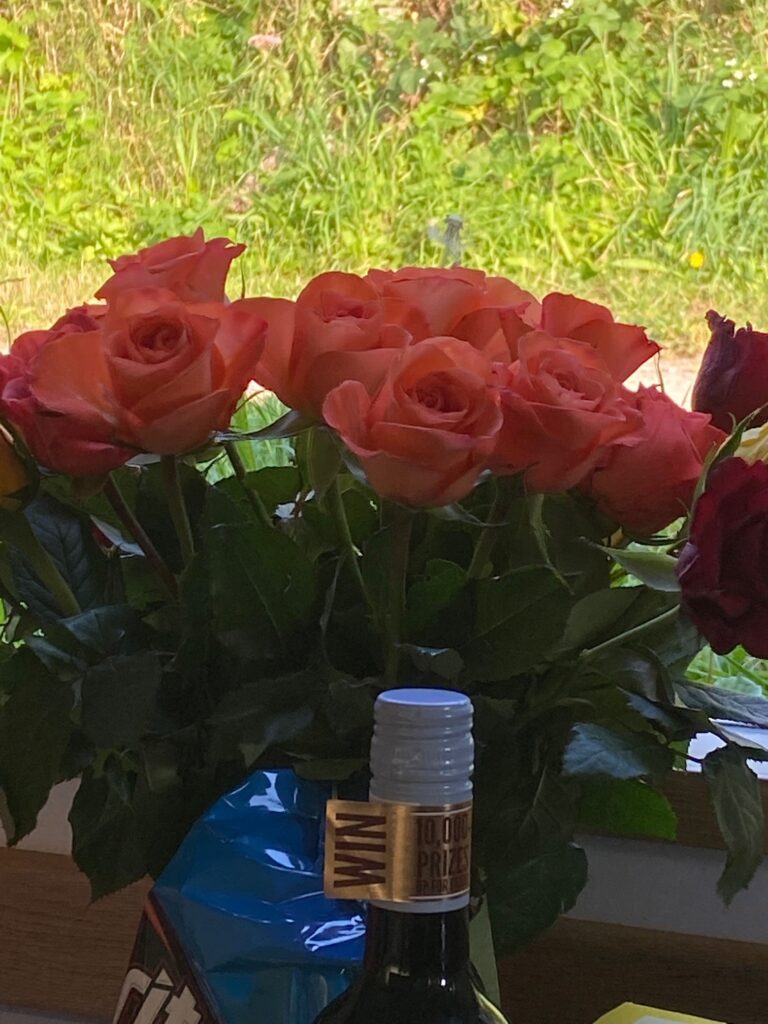 More about what we did with Linda in the next edition.