Today's task on board Old Nick was making some pickle to go with our festive cheese board. And not just any pickle, but a special pickle! Pickled Grapes! Never heard of them? Nope. Me either!
I spotted the recipe, by Rachel Green earlier in the week. This review caught my eye:-
"I have never served this recipe to a cheese lover and not been met with approving feedback, and that feedback often comes as another piece of cheese and a pickled grape are hastily assembled on to fork or knife".
That sounded like a pretty good endorsement to me, so I resolved to give it a go! The ingredients you'll need if you fancy making some yourself are:-
600g red or black grapes, preferably seedless
350ml organic cyder vinegar
350g granulated sugar
1 tsp whole black peppercorns
1 small cinnamon stick, cut in half
1 tsp salt
2 star anise
4 cloves
2 cardamom pods, split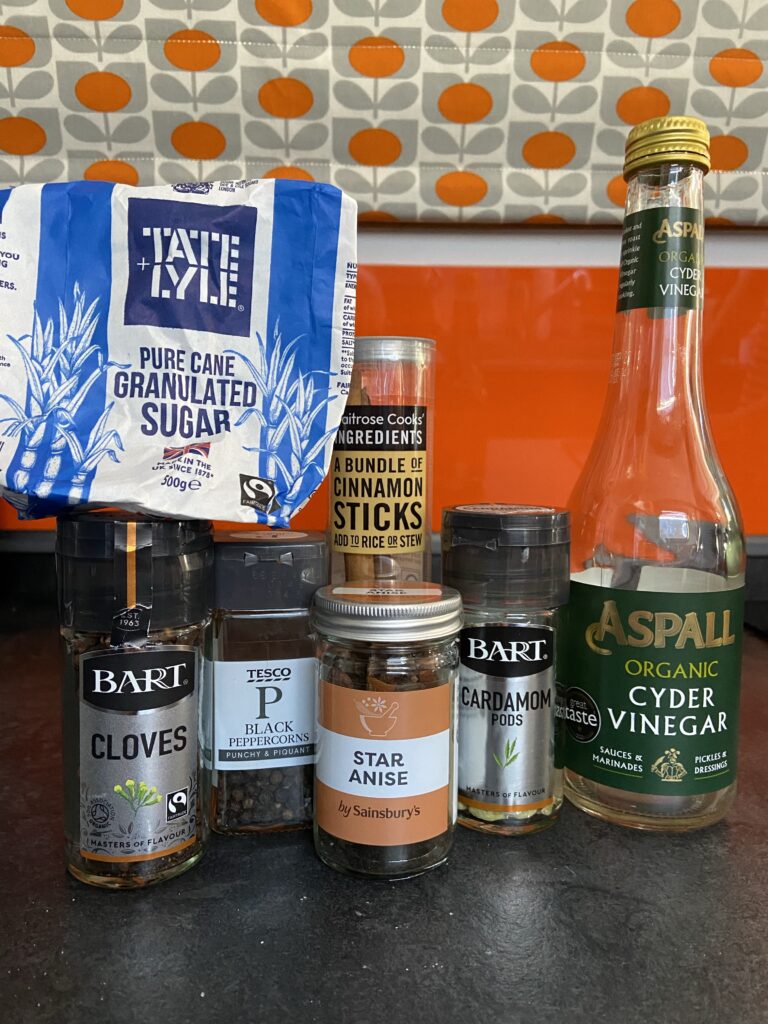 I don't have room on the boat for hundreds of bottles of herbs and spices, so I had to buy some of them, but it's really worth it for the delicious flavours in the finished product. And I'll find a nook or cranny for them somewhere!
You'll need a large, sterilised jam jar in which to put the pickled grapes. The quickest way to sterilise a jar is to wash it in hot soapy water, rinse it and shake as much water as you can from inside. Put it in a pre-heated oven (160ºC) for 15 minutes.
The first step Is to take all the grapes off the stems, give them a rinse and then set them aside.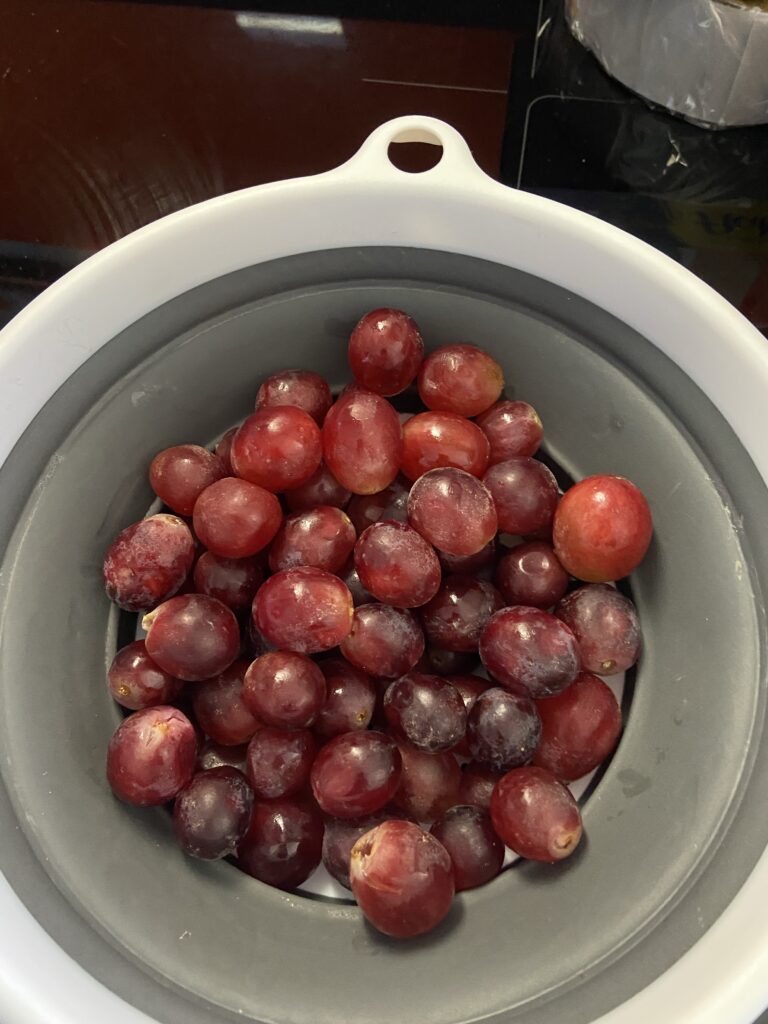 Next, put all the other ingredients into a pan. The grapes will join them shortly, so make sure it's big enough!
Heat the pan slowly, initially, until all the sugar has dissolved. Once it has, bring it up to the boil for one minute.
Add the grapes to the pan and bring the pickling liquor back to the boil for another minute. And that's it! Done!
All you now need to do is grab your jam jar from the oven – carefully as it will be hot – and using a slotted spoon, pop the grapes into the jar. Remove the cinnamon and star anise and then top the jar up with the pickle juice. Pop the lid on immediately (don't leave it to cool) and then put it aside ready for Christmas.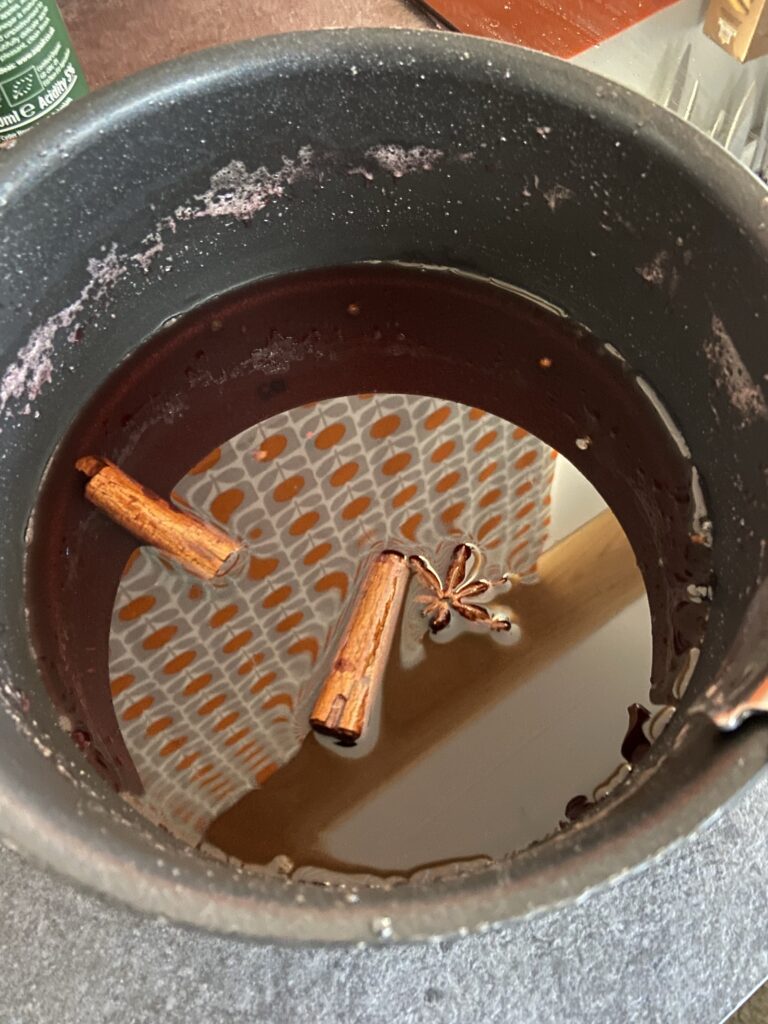 I had one or two that would not fit in the jar, so we had them (once cooled) with some cheese for our lunch. Absolutely delicious and a great pal for cheese. The flavour should develop over the next few weeks. Give it a go. I think you'll be pleased with the outcome! And they'd make a thoughtful gift for a cheese-lover.
TIP – I think there's enough pickling liquor to do two jars, so you could very easily double the grapes (but not the other ingredients)!and make a couple of jars for almost the same amount of effort.