We've written many articles about where we go and what we do, but it struck me that many people will have no real concept of what living on a boat is actually like. So let's get back to basics.
HEATING
The first thing I need to clarify is yes. We are warm enough. Even in the winter.
One of the first stages, after Old Nick had arrived at Ortomarine, was the application of insulation. It is "spray foam" – which is a foam that's sprayed into a space, sealing air and providing excellent insulation. We have it everywhere!
Many canal boats have solid fuel stoves, but being an electric boat, we made the decision not to have one. They take up space, require a chimney (meaning a hole in the roof) and you also need to store logs and coal and so forth. Many folk store such stuff on the boot roofs. Ours is fully covered in solar panels so this was not an option. There is also the subject of pollution – one stat reckons that wood burners emit more particle pollution than traffic. So that was a big consideration too. And it's messy!
We opted for diesel heating. It's not the greenest option – indeed I'm not sure there actually is one? But we hoped we would be able to use HVO. You may recall that this is a plant based diesel substitute – Hydrotreated Vegetable Oil. The main advantage being that it is claimed to be less polluting and made from substances that can be regenerated. It's also not susceptible to the bug that diesel can be affected by. The main disadvantage is that it's not currently that easy to get hold of.
Our choice of diesel heating – specifically an Eberspacher HS3 D4E – has done us proud. I can honestly say I have never been cold.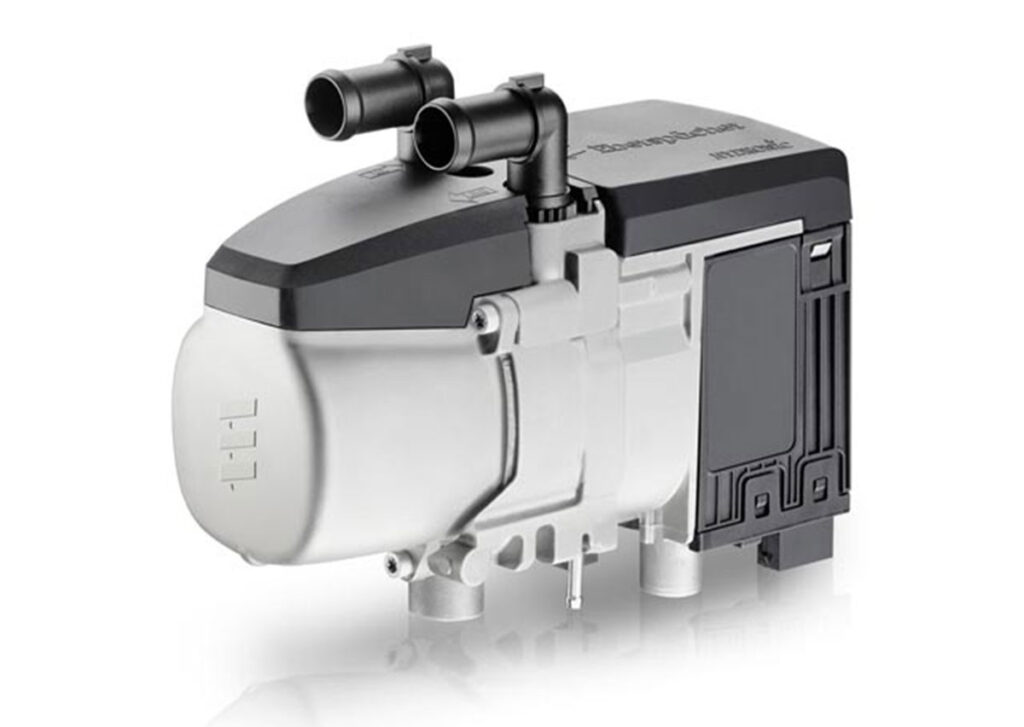 WATER
I think it's fair to say that everything is just a little bit harder than it is ashore. Yes, we can turn a tap on and fresh water cones out. But in order to achieve that, unlike at home, we have to get one of our hoses out (we have three!) and attach it to a tap to fill up our onboard water tank, which holds 500 litres.
One of the first things you learn about boat life is water conservation. For instance, you never leave a tap running while cleaning your teeth. Although that's something we should all try not do even when ashore. Water is a precious commodity!
A full tank lasts between a week and two weeks when it's just the two of us. Less if we do some washing on board and obviously when there are more people we have to top up more often.
TOILET
Probably one of the most talked about aspects of boat life (among boaters) is the toilet. The toilet is another labour intensive job. It has a capacity of around 21 litres. With just two of us on board it lasts 3-4 days between empties. With more people it requires dealing with more often. There are sanitary stations every few miles along the canal and the guides that we carry tell you exactly where. They are occasionally out of order, so we do keep a spare loo base on board in case of emergencies, but so far we have never needed to use it. You soon learn to "take care of things" ashore wherever possible – for instance when you go to a pub.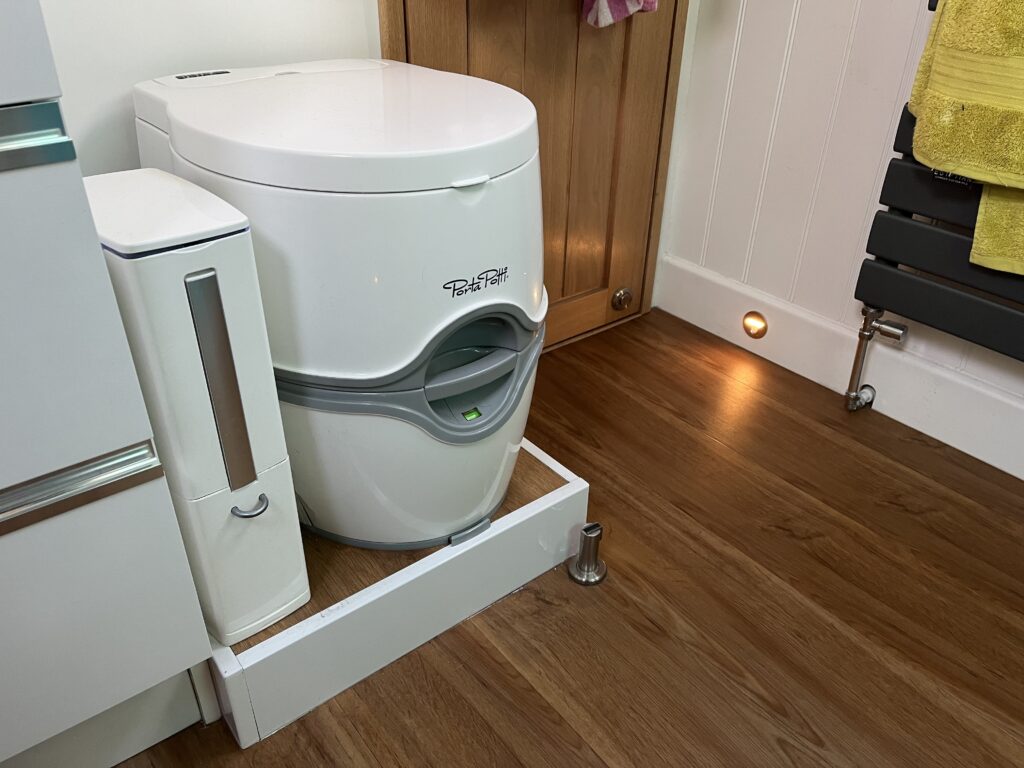 GUIDES
Speaking of guides, there are two main paper based versions – Nicholson's and Pearson's. Some favour one, others favour the other. And some like both. We like both and carry both.
These days, there are also several navigation apps:-
Canals U.K.
Open Canal Map
Water Nav
Garmin Navionics +
Some are free, some require a subscription and some also have a route planning function, We have them all!! However, in our opinion, the best route planning is provided by a free online service which is called Canal Plan AC. It allows a sophisticated degree of customisation so that the route you wish to plan is the most accurate it can be.
PROVISIONS
Provisioning is pretty easy these days. In the days when my Dad was cruising, they managed pretty well, stopping in towns and cycling to shops at other times. We mostly use online delivery services for our groceries. it seems to work pretty well.
Lack of storage space is sometimes an issue, and you usually have to move half a dozen things to find the thing you're looking for, but it's a small price to pay for our roving lifestyle, which we love.
I hope this has given an insight into life on board but feel free to ask if there is anything you wonder about. It's only a few weeks now until we resume our travelling. This year we plan to start by heading up through Shropshire into Wales and Chester. Can't wait!