Our Third Summer aboard Old Nick.
I've said summer in the above title – but actually, when we left Droitwich, it was pretty chilly and I was wearing dungarees and lots of layers and a furry snood. It was frosty but sunny Good Friday when we left. The River Severn had been a bit of a concern, just prior to leaving, but it looked as if we would be OK to go up river to Stourport. Water levels were falling but there was still quite a flow on and progress was slow as we left lovely Hawford behind.
We spent our first night on the River at the Lenchford Inn, which was closed for renovations! We made our way up to Stourport and moored, again on the River, on the Visitor Moorings outside the Angel public house, planning to join the canal system the next day.
We joined the Staffordshire and Worcestershire Canal (Staffs/Worcs) and spent a very pleasant week cruising up to its junction with the Shropshire Union (Shroppie), passing through the wonder that is known as "The Bratch". We stayed on the lovely Shroppie for a couple of weeks and had our first set of guests of the season – the Robertsons. We also saw my Dad's old boat "Sam Gunter" which was a bit of a thrill after 16 years of looking for it! We spent a couple of nights at Overwater Marina where we welcomed a dear old friend, Chris Fry and his good lady, Sharon, aboard for a day.
We eventually turned onto the Llangollen (Golly) and spent a lovely few weeks exploring every nook and cranny, including the Montgomery Canal (Monty) which was a gem. We met up with Nanny Lynne (my stepmum|) and generally had a great time on this lovely canal.
We turned off the Golly, onto the short Middlewich Branch (10 Miles and 4 Locks) at the end of May. We wanted to visit the Anderton Lift and go down onto the River Weaver but we had a month to get to Brinklow and didn't want to rush it. We decided we'd start making our way back to Brinklow, taking our time and go back for the Anderton Lift etc in the latter part of our cruise.
We joined the Trent and Mersey and popped down to visit my Dad's memorial bench and spent a night near one of the "flashes" (lakes) on this upper part of the T&M. we made our way slowly along the T&M, up Heartbreak HIll, through the Harecastle Tunnel and on through Stoke on Trent and Stone, making our first visit of the year to Tixall Wide. Then it was on down to Fradley Junction, to join the Coventry Canal. It was a very hot period. We encountered probably the best weather of the entire summer during Summer Cruise Part 1, I think?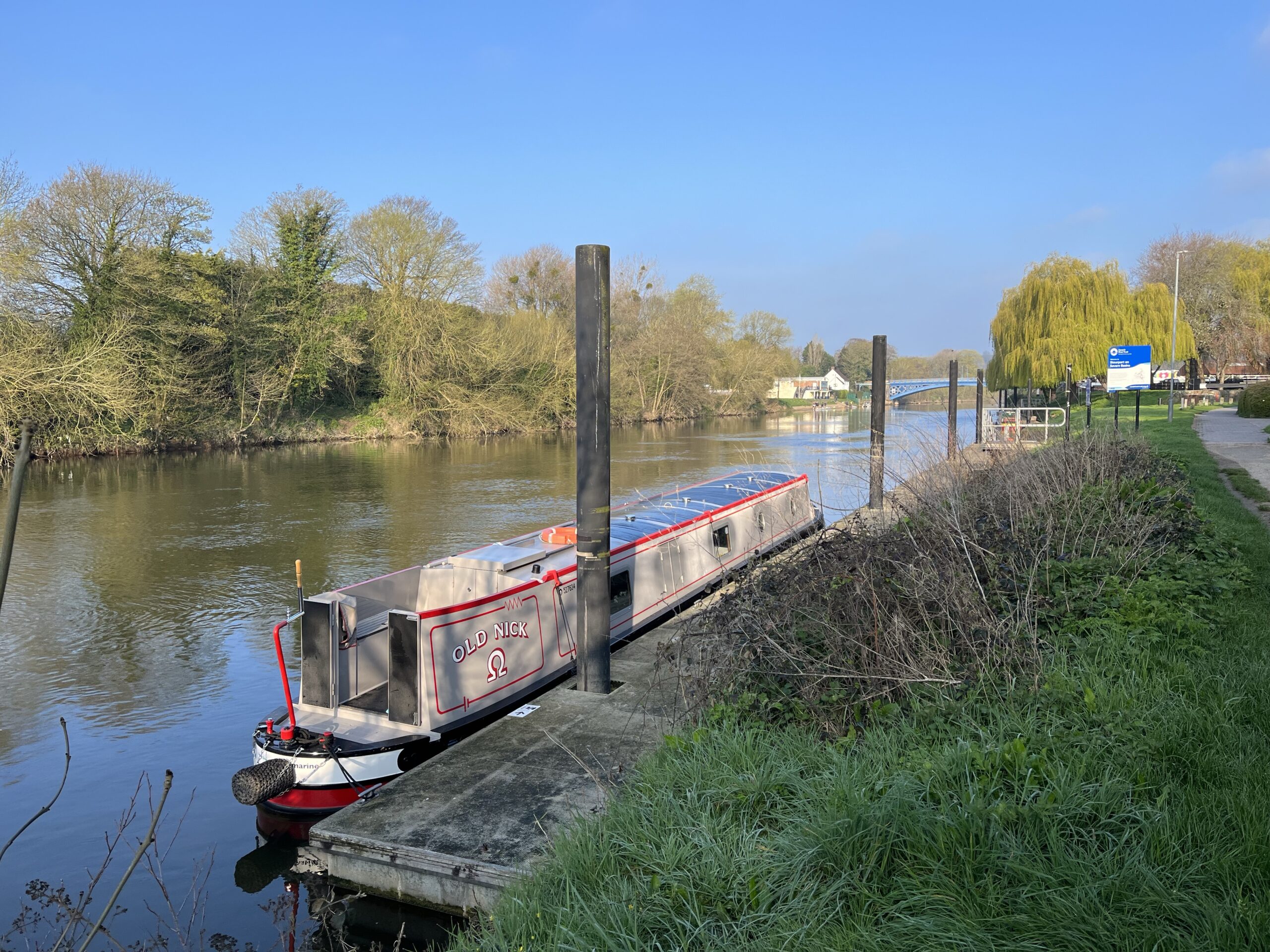 We dawdled along the Coventry, through Fazeley, Atherstone, and Nuneaton and down to Coventry itself – where we had our first ever intruder on the boat in the basin there. Hilarious looking back at it, but no harm done and it hasn't changed how we feel about boating. But it has put us off Coventry!
We joined the Oxford Canal – the last leg before Brinklow – at Hawkesbury Junction and made our way slowly down towards our destination for this half of the summer. Our goal was to be there in time to join in with the "Jollity of the Nation" event on board The Village Butty, on the weekend of 30th June and the Brinklow Bash on the following weekend. More importantly, we'd be near our car so that we could go home to welcome our grandson to the world.
We had a great time and I thoroughly enjoyed learning and performing 3 songs on the ukulele in the evening. We were joined by friends Sue and Paul Rogers for the Bash and also by a fair few Ortomariners. The weather had been perfect up until the day of the bash, but on the evening, it absolutely poured and we all got soaked. It didn't stop us having a blast though. But it did kind of set the tone for the remainder of the summer, which was decidedly lacklustre.
We went out on the cut for a few days with Sue and Paul in very changeable weather and then Paul had a tooth out, on our return, poor chap. The only tooth in his entire mouth with a filling ,but it had cracked and the only real solution was removal.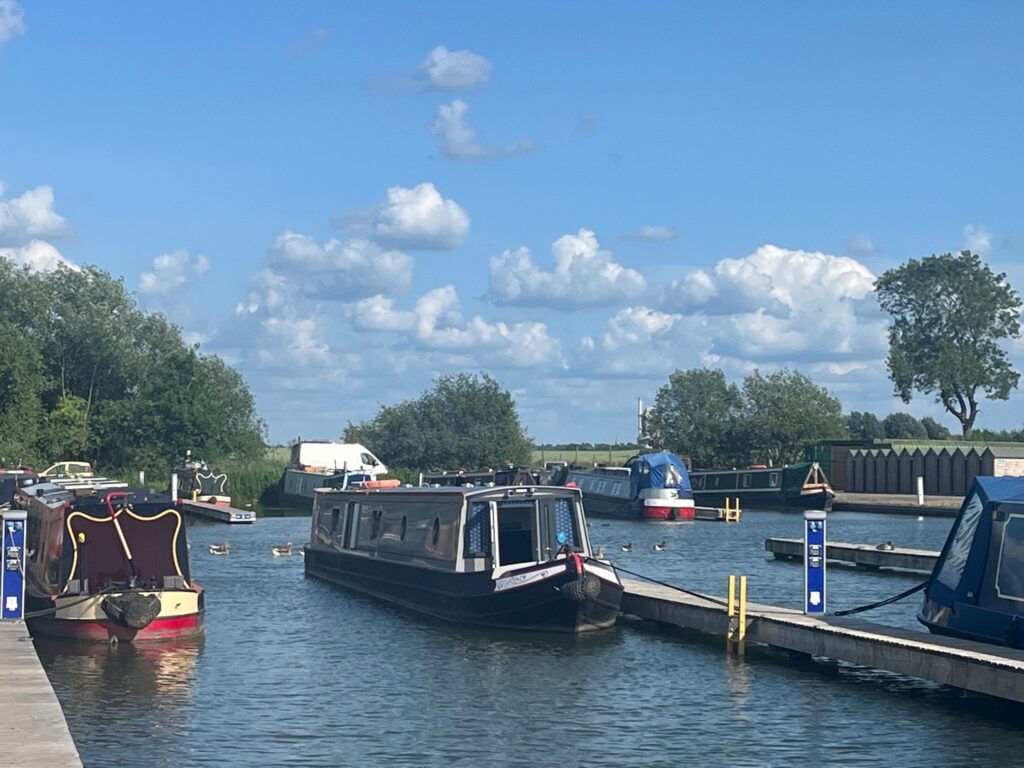 As it was, Chester Fairfax Sumpner didn't arrive until 20th July and had a few complications, resulting in a slightly extended hospital stay. We did two quick trips down to Fareham and were instantly thoroughly smitten with our lovely boy and also very proud of George and Beth. They coped and are coping with amazing fortuity Chester has put all that behind him now though, and is in rude health.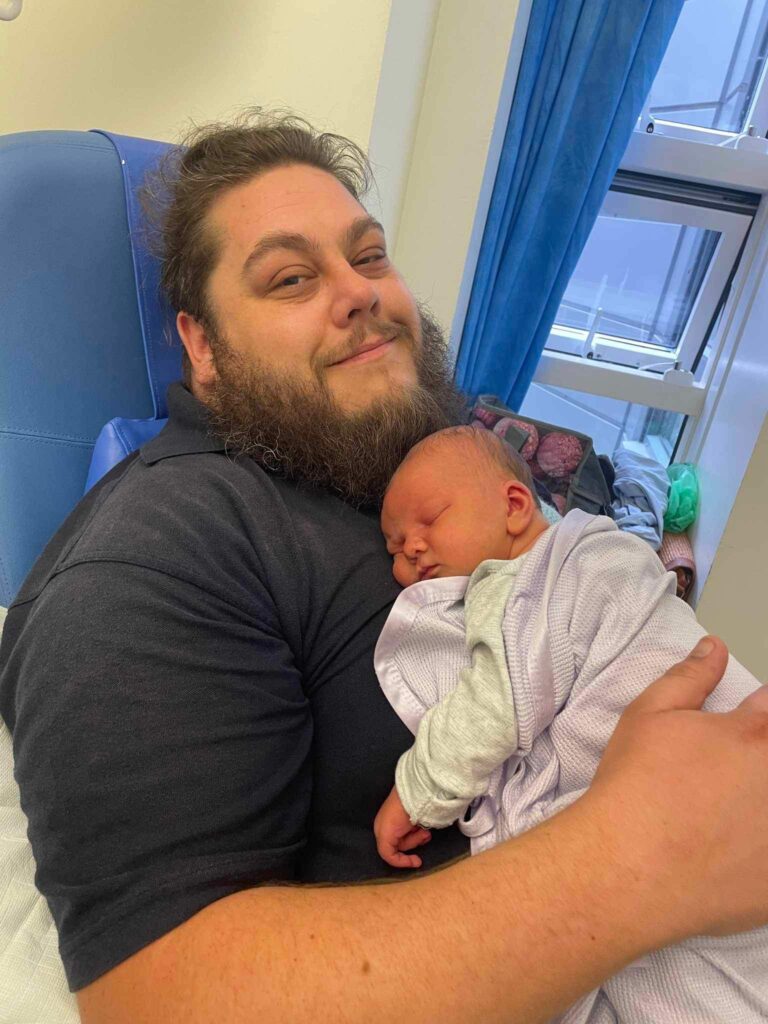 We left Brinklow for Summer Cruise Part 2 on 4th August with my brother, Bruce on board. We were about to more or less repeat Summer Cruise Pt1 but in the opposite direction and missing out the Llangollen but adding in the Anderton Lift and the River Weaver! Mad? Not a bit of it! The weather was a bit grim for Bruce's weekend but we still had a good time. We got as far as the bottom of Atherstone locks before it was time to say goodbye to him – although he'd be back in a couple of weeks with our nephew Lenny in tow!
Our next guests – Linda and Anna – met us on the following weekend in Fazeley and we made it to Aston Marina with them – via Tixall Wide of course! We were very lucky to witness an air balloon being launched on site and also some microlites buzzing about. And then it was back to hard graft as we had to repeat Heartbreak Hill – this time locking down. And then through the Harecastle again and along to Middlewich. The hedgerows were groaning under the weight of the fruit on them by now.
We passed by Dad's bench again and cruised on down to Oakwood Marina, where we were meeting Bruce and Len. Our passage on the Anderton Lift was a bit of a highlight and we all thoroughly enjoyed our time on the Weaver, especially at the terminus where the River joins the Manchester Ship Canal and the mighty Mersey.
We dropped Bruce and Len off in Northwich and pottered on down to where the broken Vale Royal Lock prevented us from heading up to the end of the Navigation at Winsford Flash. Annoying, but we will inevitably come again, some day. Our trip back up the Lift was equally as exciting and we broke more new ground by turning left onto the T&M and heading up to Preston Brook Tunnel. We saved going through for next time, hopefully coming from the other direction, via Manchester.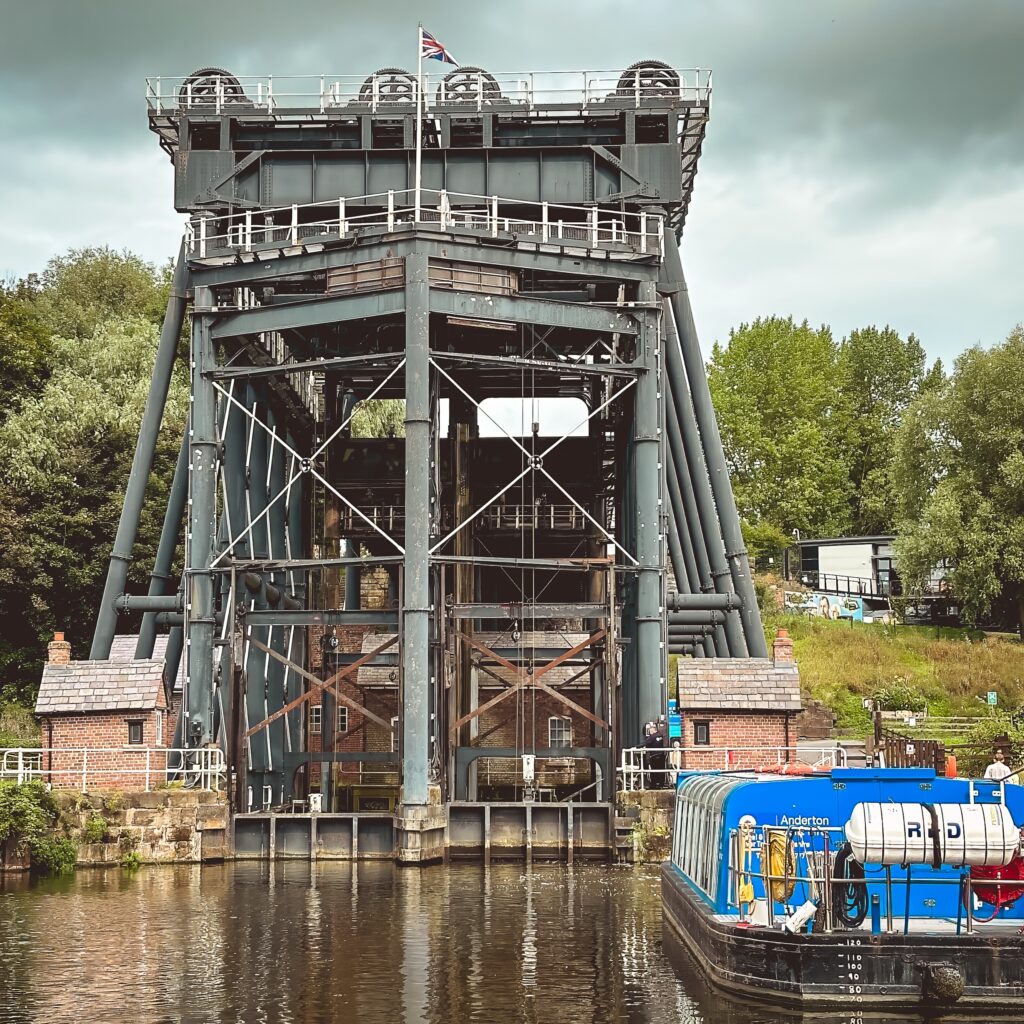 And then it was time to retrace our steps, back up the Middlewich Arm and onto the Shroppie, through Nantwich and up the lovely Audlem 15. Chris and Sharon paid us another visit near Market Drayton. It felt odd not to be turning right at Autherley and heading back to Droitwich via the R Severn. Instead we turned left onto the Staffs Worcs – up to Tixall AGAIN! We just can't keep away|!
From Great Haywood Junction, we headed back down the Trent and Mersey as far as the pretty village of Alrewas. It really felt as summer was coming to an end – not least the evenings were really drawing in. But we had a little way to go before home and more guests to welcome aboard. We met Nick and Sarah at the Tame Otter in Hopwas and they accompanied us up the Atherstone 11, with lots to drink and lots of laughs. and then they were gone and we really were on the last leg, so we savoured the last few miles. And then – bang! We were back. 615 miles and a mere 384 locks. This takes our total miles cruised aboard Old Nick over the 2,000 miles mark and we've done nearly 1500 locks in total.
You may recall we had problems with the oven before we went away for Summer Cruise Pt 2? Is it resolved? Well I'm going to keep you in suspense a little longer about that! And looking ahead, our next cruise is the last weekend in October with the good old Robertsons – the first and last of the season. Very fitting. But we'll be seeing them in London the weekend before – an event I'm very much looking forward to. A production of Gilbert and Sullivan's "Iolanthe", at the English National Opera. In my youth, I played the role of the Fairy Queen and absolutely loved my costume – a massive crinoline – as you can see below! Oh what fun I had with that crinoline – especially going to the loo! Happy Days.