Our desire to spend our lives travelling the Inland Waterways can all be attributed to Kay's Dad, Leonard Carter, known to everyone as Nick. A family boating holiday started his love affair and eventually, with his wife Lynne (Kay's stepmum) he bought his first boat in Spring 1979. It was called "Slat Mill" – and was a very small (17 Norman /Callum Craft) or what he described as a "Tupperware" boat. It was bijou to say the least. To use the loo, you drew a curtain out on the deck and sat there, enthroned in glory. Not very private but when nature calls…….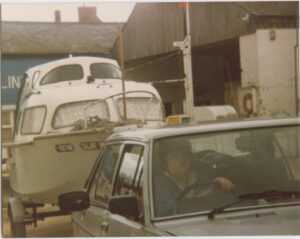 His next boat was a much larger Tupperware boat, that rejoiced under the name of "Live and Let Live". It was a Buckingham 27 Cabin Cruiser and – unusually – had an inboard Perkins diesel engine. Most boats like this are powered by outboards. The boat was a shell and he and Lynne fitted it out, on a budget, aided by family and friends, behind the Red Lion in Southwick, Hampshire. It was finally slipped at The Rock of Gibraltar on the Oxford canal for its inaugural voyage in June of 1983 – although fit-out wasn't fully completed until a little later. . Happy days.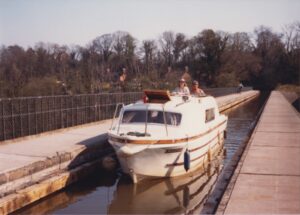 Eventually, in 1984, he took early retirement from teaching and moved up to Fenny Stratford in Buckinghamshire, where he and Lynne very successfully managed "Willowbridge Marina". It was there that they bought a 57 foot Mike Hayward trad shell and set about fitting it out, from stem to stern, with a view to retiring and living aboard as continuous cruisers. This boat was called Sam Gunter, after Lynne's Dad. He chose a slow revving SABB engine, which people often mistook for an older engine. SABB engines are commonly used in Norwegian lifeboats and fishing boats. Again, so many happy memories of holidays at Willowbridge and on Sam Gunter. He and Lybnne lived happily aboard until he passed away in July 2006.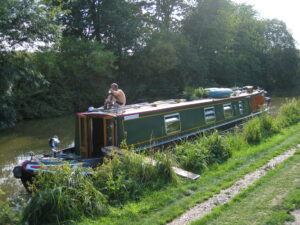 We have named our boat "Old Nick" in loving memory of him. Thanks for all the fun Dad.