Paul will be reporting mainly about the technical aspects of the build but it falls to me to talk about the interior – lucky me! So much to choose – from fabric to taps and light switches to radiators. This article is about one of the fundamental aspects of the galley/lounge area – the dinette.
As we have already mentioned, one of the things that drew us to Ortomarine was their attitude to innovation. And this "can do"way of thinking is not limited purely to matters technological. It extends also to interior design. We are very excited to have specified the inclusion of a special feature for Old Nick. To call it a dinette is to vastly undersell it!
The "duplex dinette" in question was designed by Ortomarine's Caroline Badger and provides a really flexible seating/dining feature. It was first used on their 2018 built "Sloop John T" and as soon as we saw it at the Crick boat show that year, we knew it was definitely for us.
It starts as two 2 seater dinettes – one either side of the boat. These can be almost endlessly configured, but here are the main configurations:
2 x 2ft x 6ft single beds
A 4ft x 6ft double cross bed
2 x small sofas – which, with the addition of a large table top, can be used to seat 6 people for dining.
2 x chaise longues (or 1 chaise longue and a work/dining space)
Additional seating for the lounge area
There is a video of the dinettes in action here. The dinette was well received in the Waterways press – a review in Towpath Talk can be accessed here.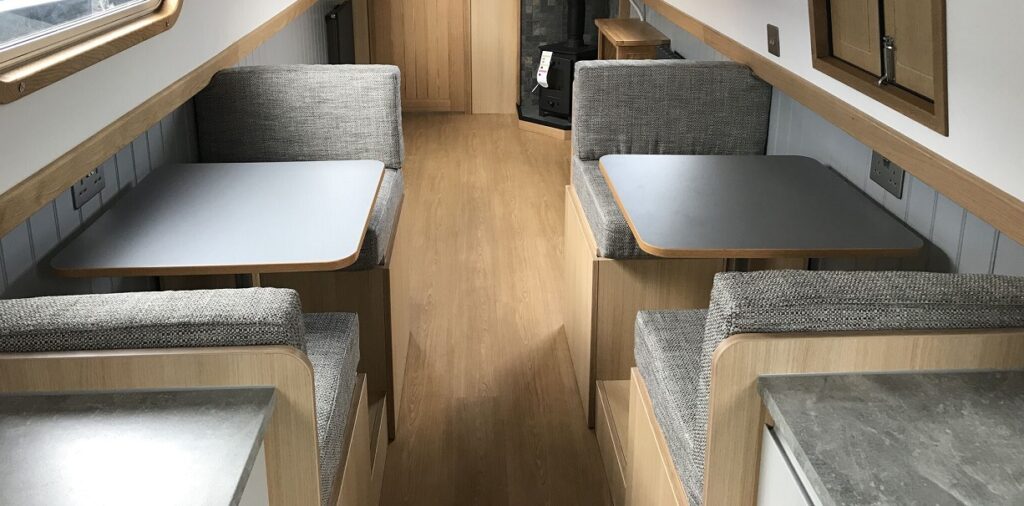 The units that form the seating of the dinettes can also be used for storage. We will be having a freezer fitted in one of them, allowing us to have a larger larder fridge. Neat eh?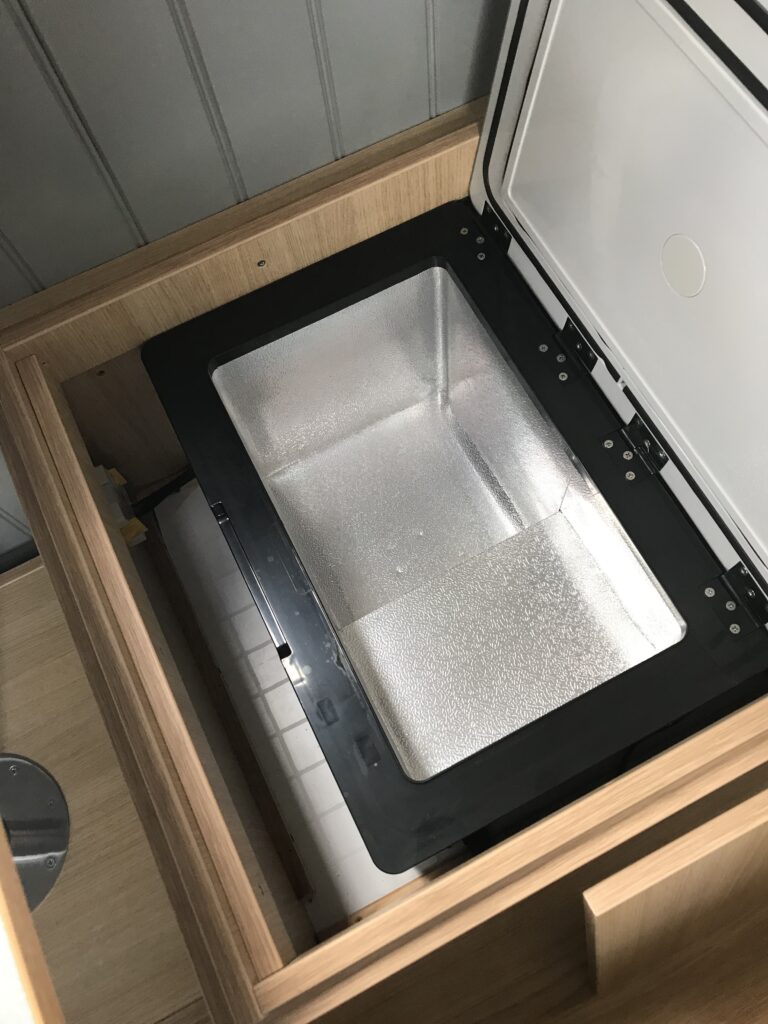 We know we will both require a workspace at various times – Paul for his work as CTO of Digital Yacht and me for sewing/crafting/blogging. We also hope to have friends and family coming to stay often. We feel that the sheer ingenuity of this design will really give us the flexibility we need for our everyday lives aboard Old Nick. Hats off to Caroline for having the vision and taking it into production. We just can't wait!