As there have been quite a few technical posts of late, I thought it would be nice to post something which won't be quite such a workout for the grey matter!
As Paul mentioned, we finalised pretty much all the elements of the interior at our recent meeting and so another, more detailed, walk through the boat seems apt right now. As I've said, our tastes veer very much to light, airy and uncluttered and the materials and finishes we have chosen reflect this, we think.
Starting from the stern:
The Galley
Our kitchen (or galley, more correctly) – will be from Howdens. Specifically, it's from their Clerkenwell range, and we have chosen a handle-less kitchen, with integrated appliances, for a sleek look. We have opted for a dark grey matte finish, which we think goes well with the dark slate work surface we have chosen.
The arguably rather sombre grey will be lifted with orange Perspex splash- backs and white walls and ceiling. To dress the windows, we have selected an Orla Keily fabric – Ditsy Cyclamen – which comes in white/silver gray/orange. It'll be cheery even on the greyest winter day.
The sink will be built under the work-surface, which will have drainer grooves cut into it, and we have a tap with a fab pull-out spray head.
The dinette will be upholstered with a very durable fabric which can be cleaned just with water. It's called AquaClean and you can read all about it here. It's also resistant to pets' claws. Whilst our dogs, Bill and Ted, are pretty well behaved, it's good to know that any odd marks can be easily removed and they can't really do any damage.
The colours in the galley will carry through to the saloon, where we will have two charcoal reclining chairs and a newly designed (by Ortomarine) corner storage unit. The flooring – which will run all the way from the galley into the bathroom – is in oak.
The bathroom will largely be white and will have zingy lime green towels. The shower will have stunning aqua walls and the three colours will be pulled together with a quirky and colourful beach-hut fabric.
And finally the bedroom. The headboard will be covered in indigo denim, complimented by a navy and white stars fabric. The porthole bungs and roman blinds will also be in the same fabrics. There will be a hard wearing carpet on the bedroom floor. It's a " Stainaway Ultra" – which even can be cleaned with bleach! It's called "Kingfisher" – but don't be alarmed by the name! It's a kind of denim blue. We chose carpet for this room, just to make it that bit cosier when we get up.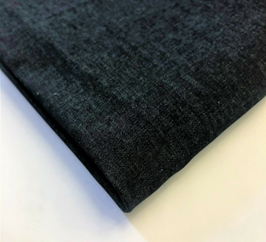 And that's that! Apart from – did you spot the song title? A classic from REM's 1988 "Green" album.