We plan to travel to the farthest reaches of the Inland Waterways in the UK and in some cases this will take us onto Waterways where VHF is either mandatory or very helpful to have on board.
We considered that a fixed VHF radio was a bit of an overkill – although they do have greater range – but decided on a handheld instead. We looked around and compared prices and settled upon two ICOM M25 Euro handsets. You can see the full spec here, but they float, conforming to IPX7 (IP means Ingress Protection) which means they can be submerged in 1m of water for 30 minutes. They also flash so you know where they are!
So we had radios, but someone needed to become qualified to use them. I drew the short straw and Wednesday saw me rock up to Boatability, based at Trafalgar Wharf, in Portchester (near where we currently reside) having done the mandatory 3 hours pre-course study. The study is based on the RYA Handbook, which can be purchased from all good bookshops. Boatability supply one as part of the course, by the way.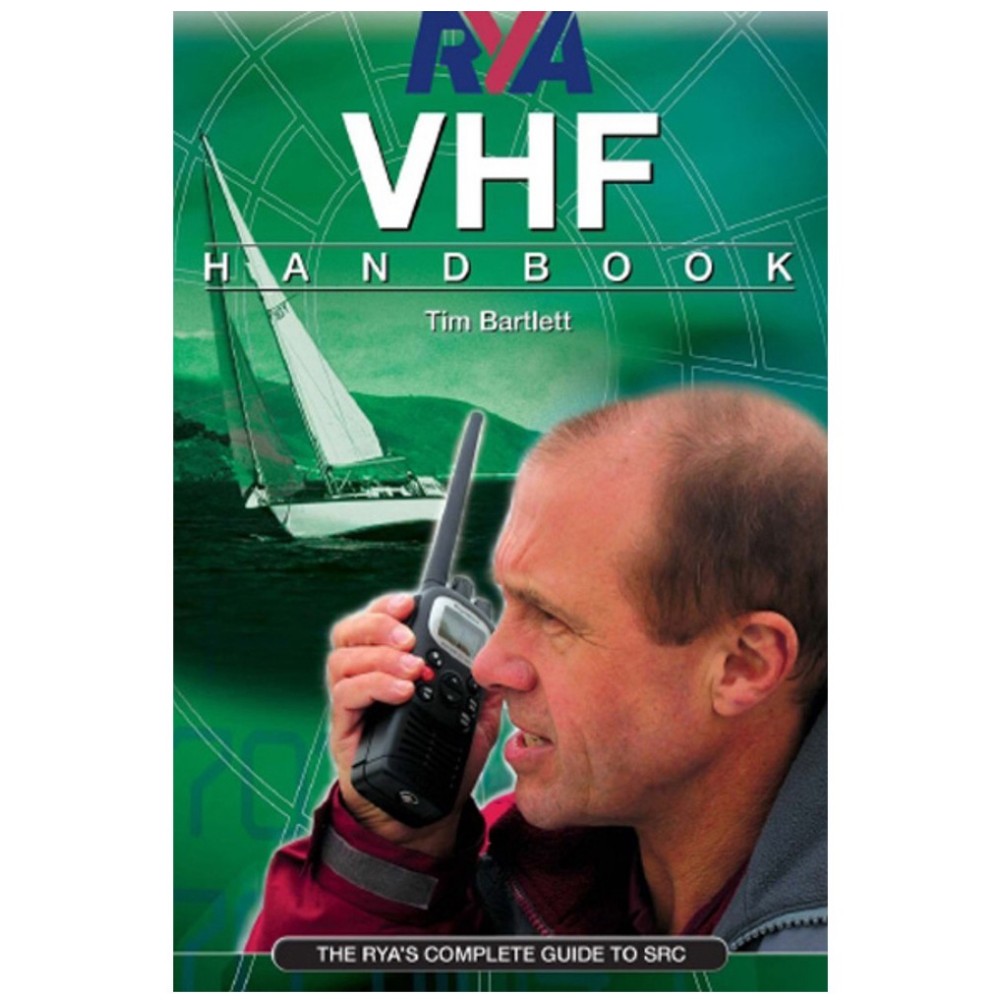 Nick – the instructor – has a wealth of knowledge and presents the course in a lively manner, guaranteed to help you absorb the, frankly quite dry, subject. The course takes up about 3/4 of the day, with the final 1/4 being taken up by the written paper. It was actually a bit stressful – although this definitely says more about me than Nick or the RYA Examiner's demeanour. They were very relaxed and genial. BUT! I passed! With flying colours. Thanks to Boatability's expert training, I am now the proud owner of an "RYA VHF Short Range Certificate", which certifies that I know the correct procedures for all types of call – including Mayday.
Before I took the course, I imagined that the radios would lie at the bottom of the drawer, gathering dust until such times as they were needed. Nick suggested that we keep them charged and on during cruising for a variety of reasons – not least the potential to save the life of someone who has got into difficulties, reports on river conditions, weather and so on.
What I also learned was that the radios have to be licensed too, as it is illegal to have them without a licence. It is free to do on the OFCOM's website. The licence is called a "Ship Portable Radio Licence". It's a very easy process and a PDF of the licence is emailed to you almost by return. By law, both my licence and the radio's licence (which I also now have) must be carried on board. We intend to comply with this.
I couldn't find an up to date list of VHF Channels used on the Inland Waterways but the one here (which is from 2011) runs to 5 pages!