We have always promised that we would be reporting about our real life experiences on board Old Nick. It has now been just over 3 months since we took delivery and – apart from a short trip back in December – we have been unable to go anywhere, because of lockdown. It's very frustrating having a new toy and not being able to play with it, much as we love it here at the very peaceful Droitwich Spa Marina.
The one thing that we can actually report on is our solar yield and power usage. We can harvest data from the "Victron Remote Management Portal" or VRM. I need to explain what that is before we go any further.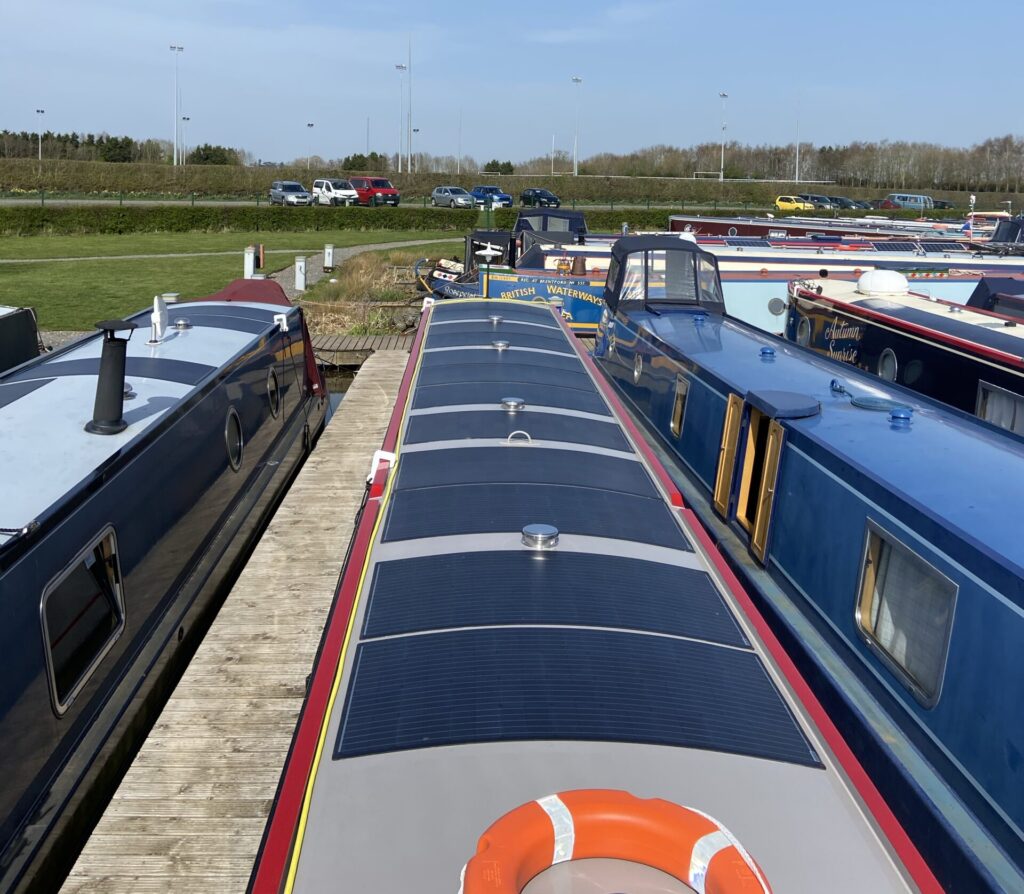 Every day, our electrical data, from our Victron Energy Management System, is sent to Victron's cloud server. They provide the service, free of charge, together with data visualisation tools, which provide an easy method of generating graphs and diagrams for specific data in a selected time period.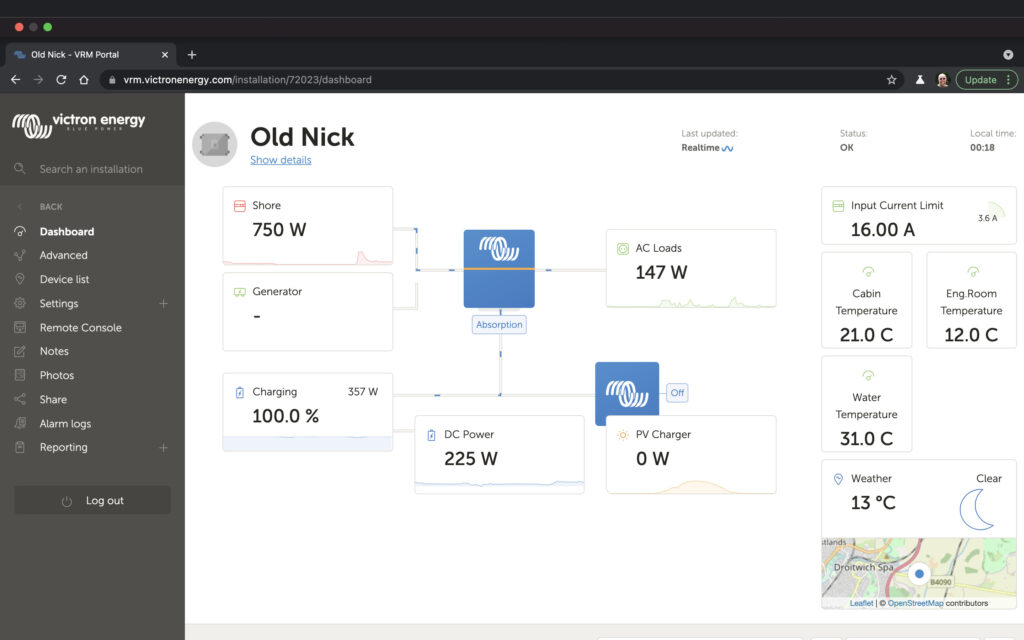 We have looked at the last 90 days, being as close to our three months as possible. Let's start with a look at the solar power that we have generated.
It's pretty easy to see from the first graphic below, that the sun is gradually gaining strength. It's pretty exciting to see it so clearly and it's a foretaste of what abundance is to come.

The next diagram (Fig 2) is also pretty interesting – whether you're a solar panel geek or not! This is the solar panel Output Voltage and rather surprisingly, you can see that the output voltage is pretty stable over the same period. This shows that when it comes to solar panels, the voltage output is not a good measure of their performance.

Even on cloudy, overcast days in the depth of the winter, you will get a reasonable output voltage from the panels but, as Figure 3 shows, it is the output current that is the best measure of the solar panels performance. As Power = Voltage x Current and the voltage is pretty constant, you can see that the output current graph is almost identical in shape to the power graph.

Since launch, we have been on shore power, but using the Ortomate™  new "Eco Mode", as outlined in this earlier post, we have really maximised our solar power. We are able to run most of our daily equipment; PCs, Sonos, recharge portable devices, boiling the kettle, water heating, etc. from the solar panels.
With continuous shore power and increasing solar power, the one piece of equipment we have not used is the Vetus GLX6,5SIC generator. Aside from, giving it a fortnightly half hour run, to ensure the fuel and cooling systems are all OK, we really have not put it through its paces. Unfortunately, it is a piece of kit that you will hopefully, only use infrequently, but when you do need it, it has to work and work well.
It'll be interesting to look at how often and for how long we run it, whilst we are actually cruising. Although as we are heading towards summer and lots of lovely solar, the hope is that the answer to that question is "not very often or for short periods".
PS – check out Mark Langley's very complimentary review of Old Nick in the May 2021 edition of Waterways World.