You may recall from this post that we touched on how we planned to stay connected to the internet on board Old Nick. Well, after six months of life aboard we are very pleased with our setup. In fact, it's so good that we can stream TV to our heart's content and are consuming, on average, 150GB of data per month – thank goodness for unlimited data plans!
The challenge of staying connected whilst also visiting often very rural parts of the canal network is mobile signal strength. It goes without saying that the weaker the signal, the slower your connection and no signal equals no TV. Disaster!
The secret to giving yourself the best possible chance of dragging in weak mobile signals is a good, high gain antenna. This, above all else, is the key and the two antennas that Ortomarine fitted to Old Nick have proved excellent, so far.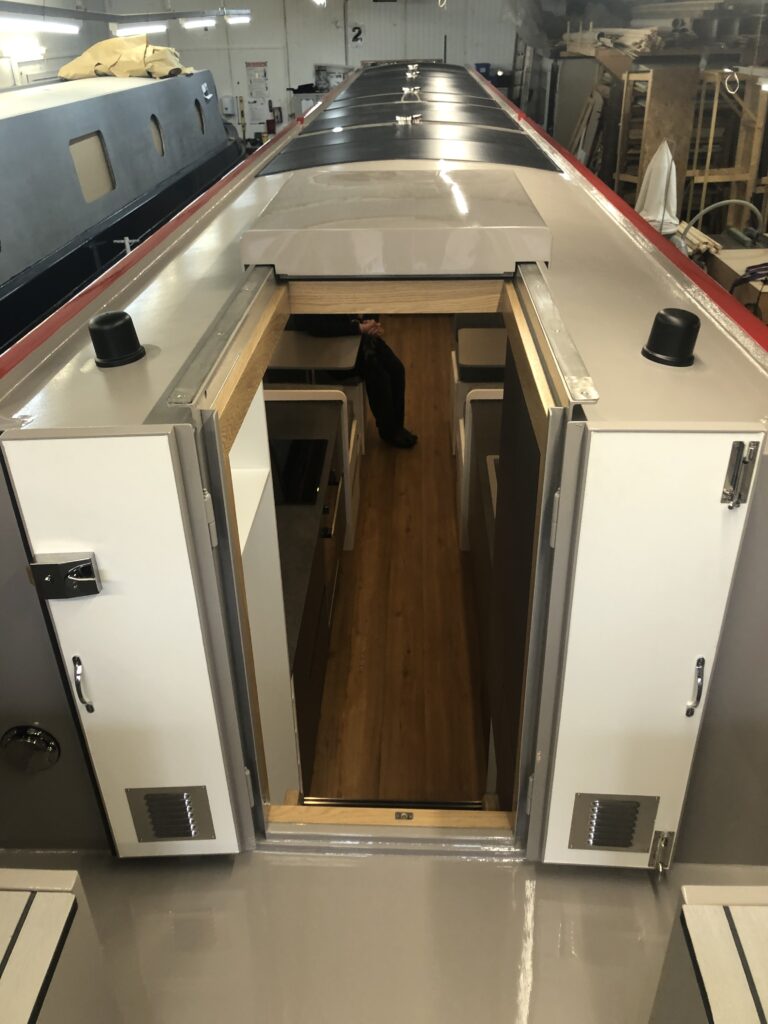 There is no point having a good antenna, though, if it is inside what is effectively a Faraday Cage, of which a narrowboat is a near perfect example. Conversely, there is no point in having an external antenna if it's going to corrode and break within a season or two, or be knocked off by a low-hanging branch.
Our antennas have a gain of 4.7dBi – which is to say they amplify the signals by a factor of 3, plus they are rated to IP69, so can be jet washed or submerged with no ill effect and they are impact rated to IK09, able to withstand a 5KG object dropped from 200mm. We have no plans to test any of these claims!
As you can see from the picture the two antennas sit either side of the hatch – not taking up any precious solar panel space – and are connected to one of Digital Yachts latest 4G Xtream products. Although these units are sold to the commercial shipping market, as I helped design and develop them, one found its way onto Old Nick!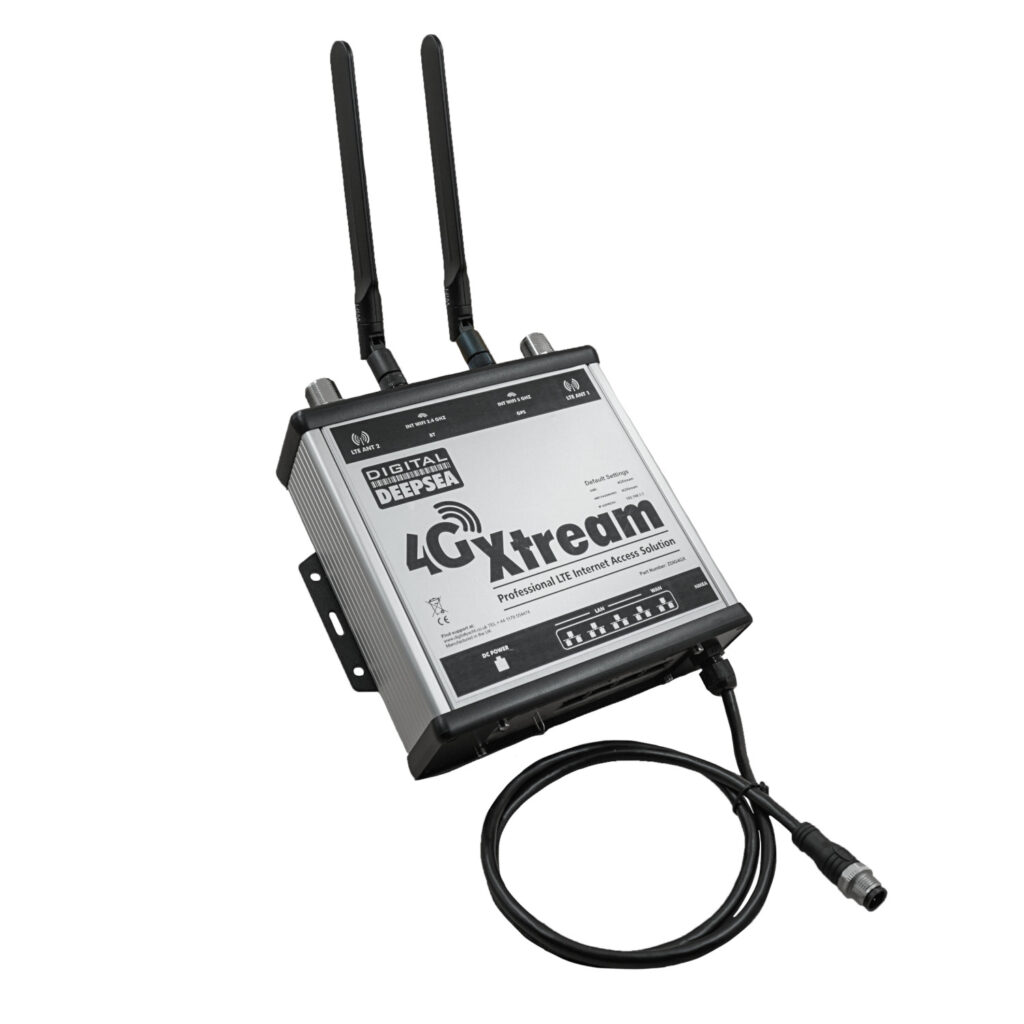 We have fitted two SIM cards; one for Vodafone and one for EE, which gives us "two bites of the cherry" in terms of finding the best coverage and speed. So far, "touch wood", we have yet to be without a 4G internet connection, even in areas where other boats normally struggle.
Inside Old Nick, most devices are connected via Wi-Fi to the 4G Xtream router, which supports both a 2.4GHz and 5GHz wireless network. Modern phones and tablets will be able to connect to the 5GHz network, which provides the fastest data speeds, whilst older legacy devices will only work on the 2.4GHz network, which will be slower but should have slightly longer range around the boat.
For speed critical connections, like the smart TV for streaming video, Ortomarine installed wired Ethernet sockets at key locations around the boat. Even with a fast 5GHz wireless network, you will be amazed at how much faster the wired connection will be, and we typically see 1.5x to 2x speed improvements on the wired connections.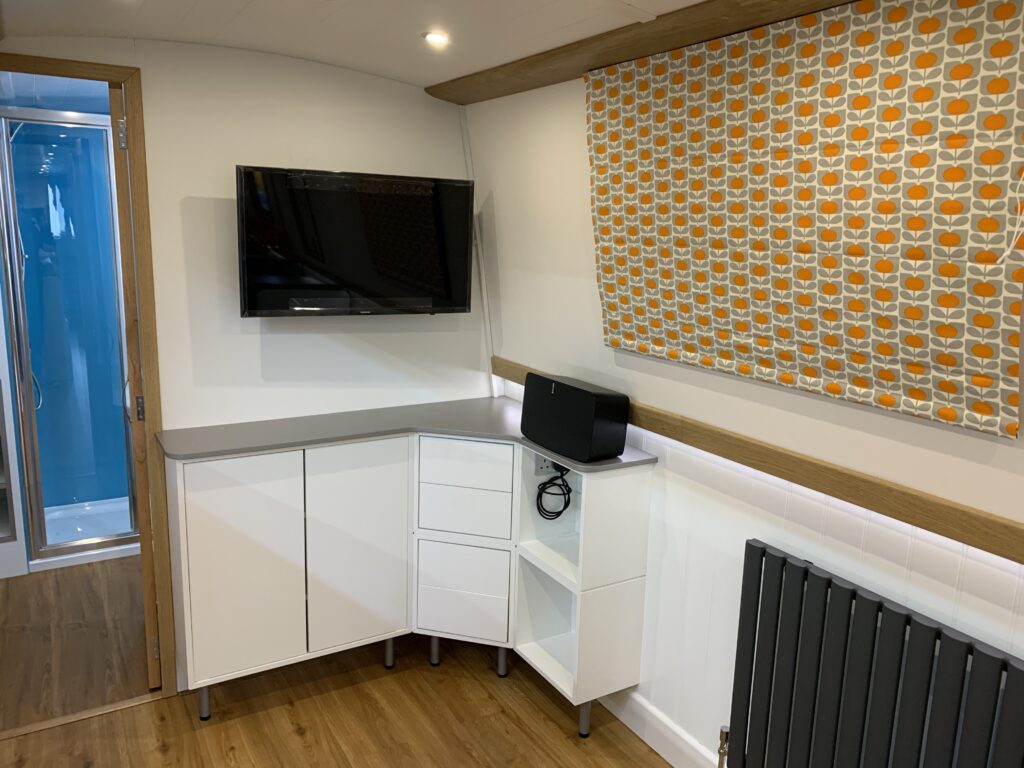 Having a good internet connection on a narrowboat is a challenge and even with the best possible setup, there will be times when the connection will be excruciatingly slow or completely non-existant. We are lucky that I design and develop these systems and we are not suggesting that everyone rushes out and buys a Digital Yacht system (although that would be nice!) but hopefully this article will give you some pointers as to how to give yourself the best possible chance of staying connected.
For anyone, that is interested in fitting a similar setup, we would recommend that you give Ortomarine a call who have a range of antenna and mobile router solutions for narrowboats.