How to show where your boat has been – on a map
Prerequisites
You can only easily do this if you have a Victron Cerbo GX or Victron Venus GX (with GPS Antenna) Communication Centre fitted. These blue boxes allow you to talk to all the components in your system and to ensure they are working in harmony. They allow you to use your smartphone (or other device) to monitor live data, and change settings via Victron's free Remote Management Portal (VRM). You also need an internet connection and a Google account. Then just follow this step by step guide.
Method
1 . Go to the VRM (click here) and log in to your installation. Not surprisingly, ours is called Old Nick

2, Select "Advanced" in the menu on the left hand side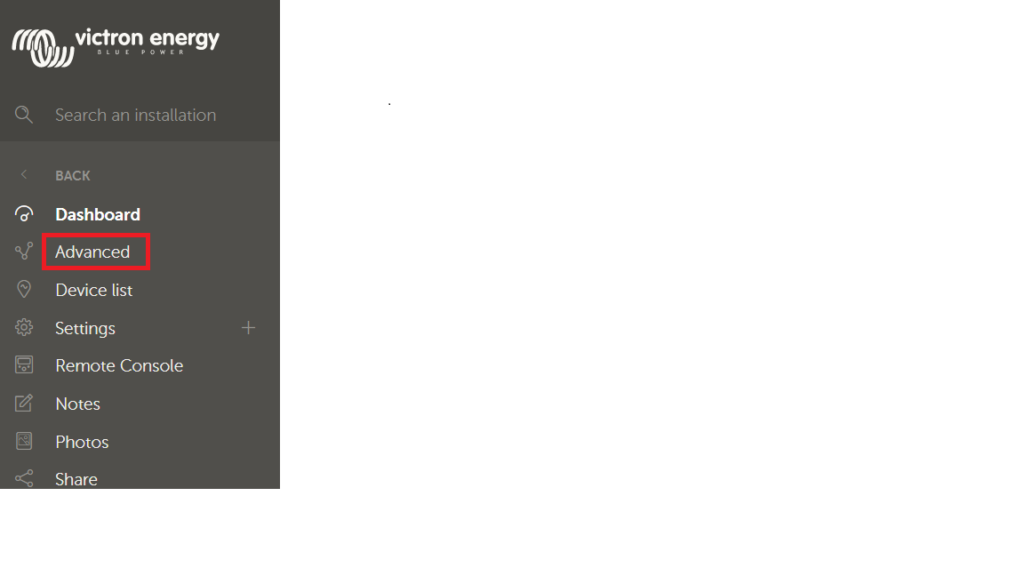 3. Select the date range for which you wish to see your data, by clicking on the dates displayed in this box

For this example, we have selected "Last 6 months" which is the maximum time that historical data is stored on the VRM.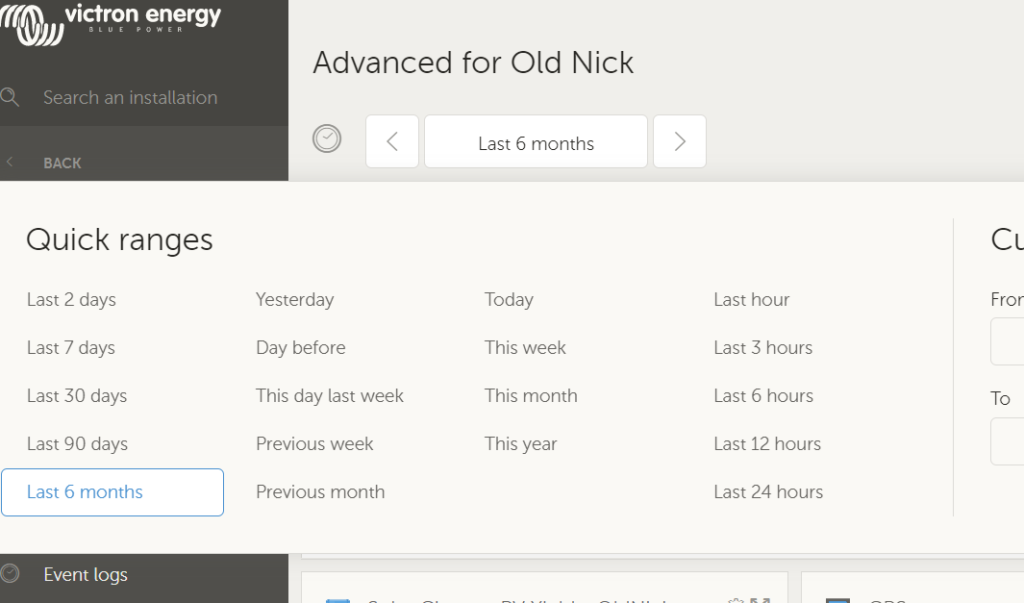 4. Once you have selected the date range, go to the GPS pane and simply select "Download the GPS tracks".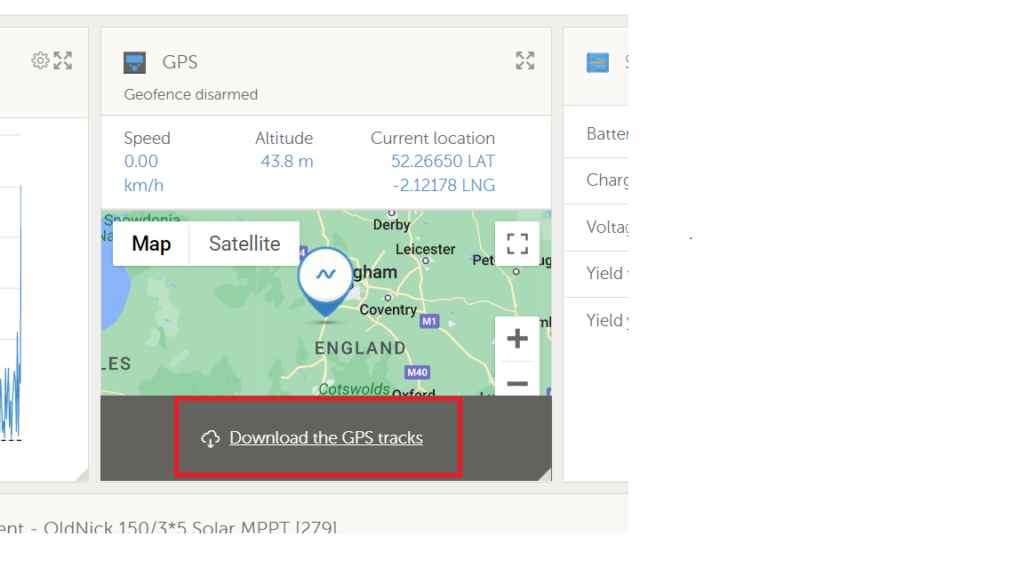 5. This will save your boat's track as a .KML file (a map file) and you can access it by going to your Google Account – Maps. You can access these via the dots in the top right hand corner (this is where having a Google account becomes vital) of the Google home page. Click on the dots and select "Maps" and then "Your Places".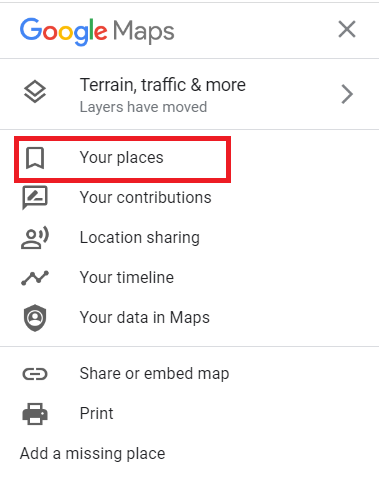 6. Next select "Maps"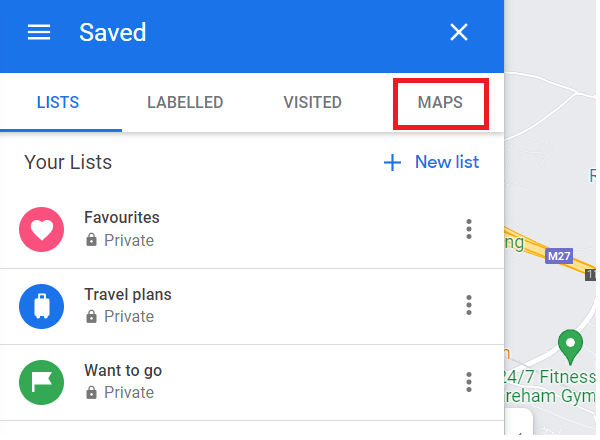 7. Select "Create Map" at the bottom of the menu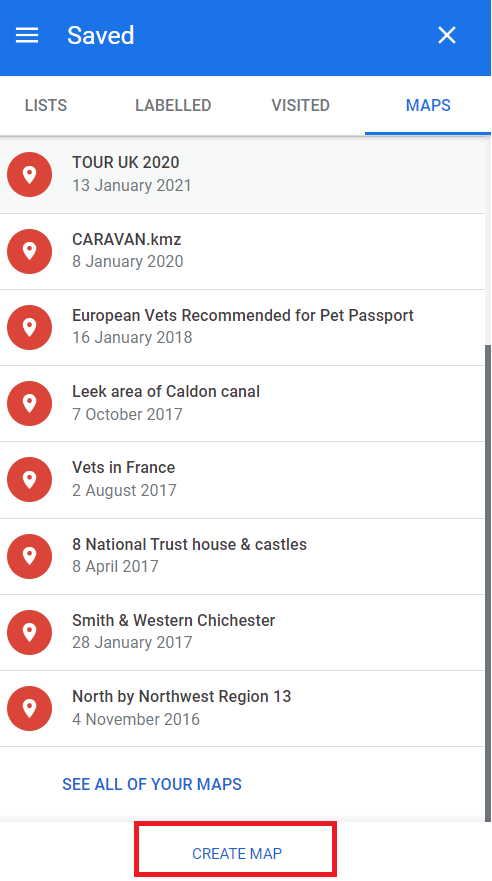 8. Give your map a title and then select Import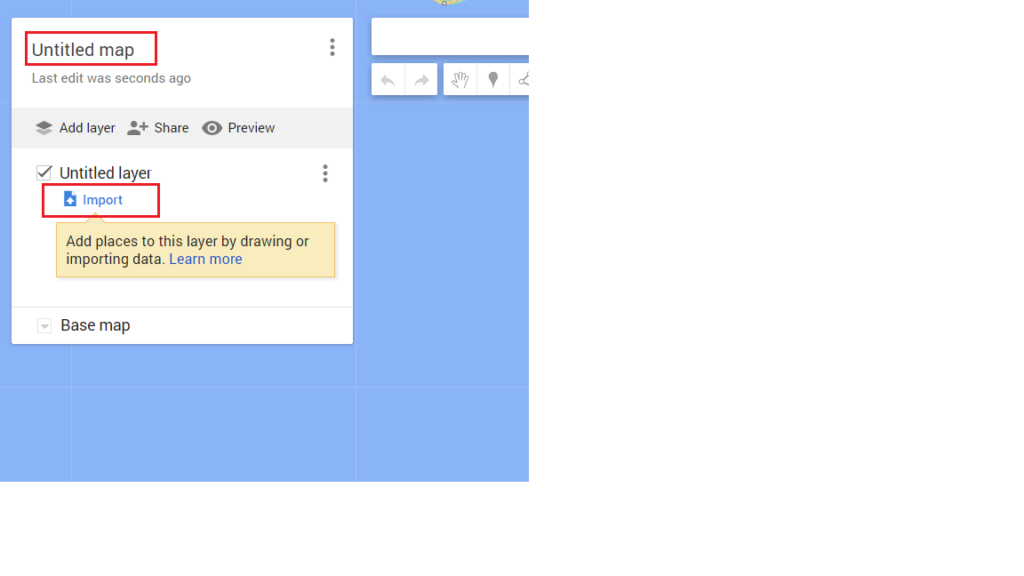 9, The file that you downloaded from the VRM will be in your Downloads folder. Click on the "Select a File from your Device" button, navigate to your downloads and then select your file – it will be called gps.kml, as per the picture below.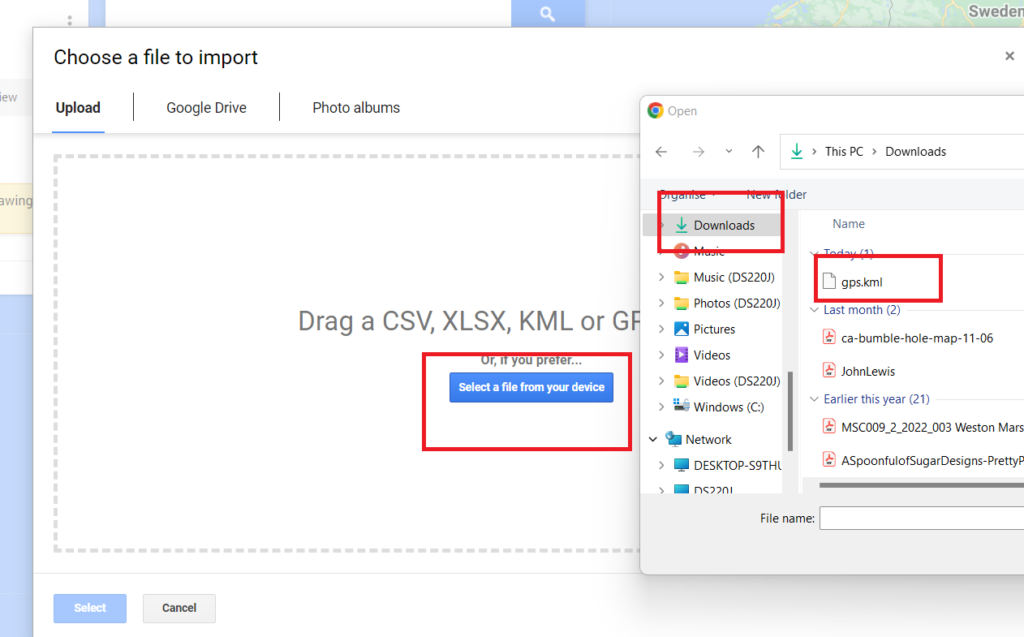 In a few seconds, your data will be downloaded and you will be zoomed in to your route (or track). It will also tell you how far you have actually travelled.
You can see our 1,082km (672 miles – further than we thought!) route on the map below in blue.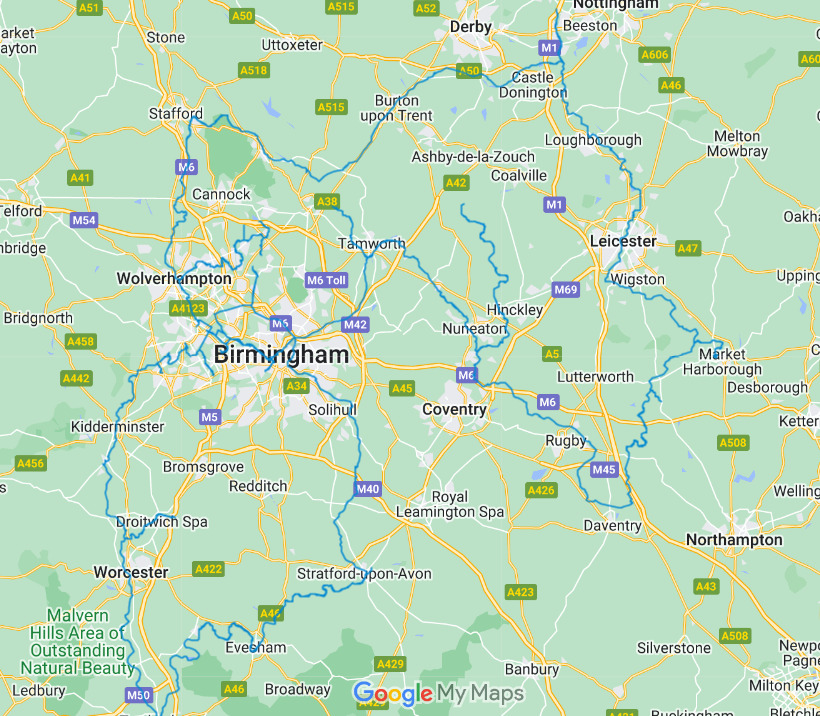 Customisation
1. If you'd like to customise the map – perhaps make your track a little bolder and a in more contrasting colour – this is pretty easy too. Just click on the "Individual Styles Box (see below) and select "Uniform Styles" from the drop-down menu. Then close that dialogue box.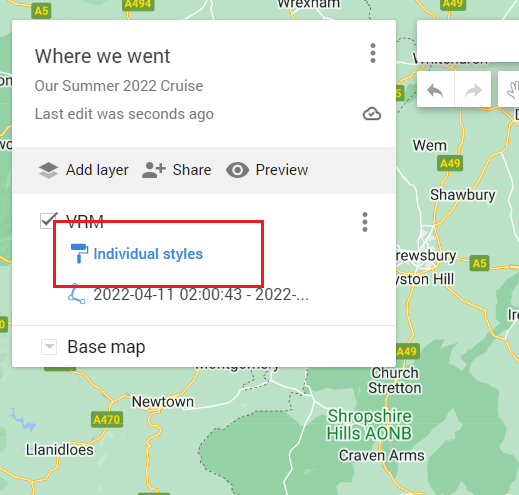 2. Click on "All items" and then select the little colour fill tool and choose a colour. You can make the line bolder using the "Line Width" slider. And there it is, a fully scalable, customised map of where you have been.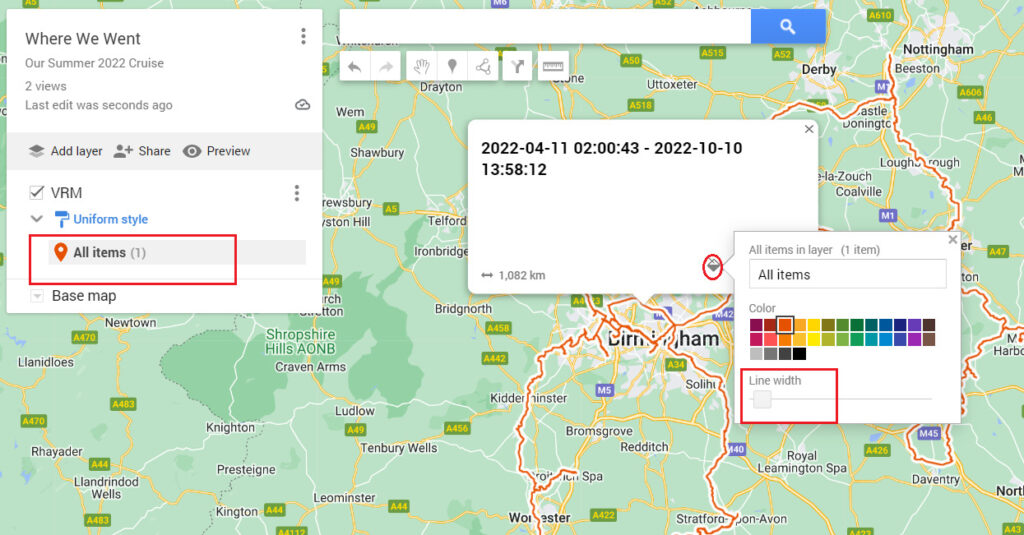 Your map will automatically be saved and you can go back to it by following the Your Places, Maps process in Google Maps, And that's it/