Just a quick update. Well – we didn't leave after all. Friday brought heavy rain and squally weather. At one point, it was so windy that the rain was almost horizontal! We decided to stay put. High winds and narrowboats don't mix well and there is also the risk of trees falling, so it was probably the prudent choice. Paul was pleased because it meant that he could have play Walking Football one last time.Me? Not so much! We will have to try again next weekend, due to Paul's work commitments..
But it gave us time to get to grips with a new bit of kit we have had for a while. A Eufy Security Camera. To explain why – last summer, especially when moored up in urban areas in the evening, we really felt as if we'd like to be able to see what was going on at the front of a the boat, while we were inside watching the telly or cooking or something.
Over the Autumn, I did a fair bit of research, presented it to my tech advisor and we decided to go for the Eufy Solo Cam E40, for the following reasons:
it is wireless and no hub is required
no subscription is required
it has 2k resolution, so images are really clear
it uses AI to detect human form (meaning a passing fox won't trigger an alert)
it has good night vision (footage is black and white)
It's rated IP65 (IP = Ingress Protection. It means that it will withstand low pressure water – like rain – but cannot be submerged)
the rechargeable battery will last, under normal circumstances, around 4 months
it works with Alexa
it can store up to 8gb
you can set off the 90db alarm from your phone
It has two-way audio within an 8 metre range
it gets excellent reviews
We have it mounted on the front of the boat, next to the tunnel light, and it is slightly protected from the elements by the roof overhang, as you can see. You can buy a protective skin for just over a tenner pn Ebay, for greater peace of mind.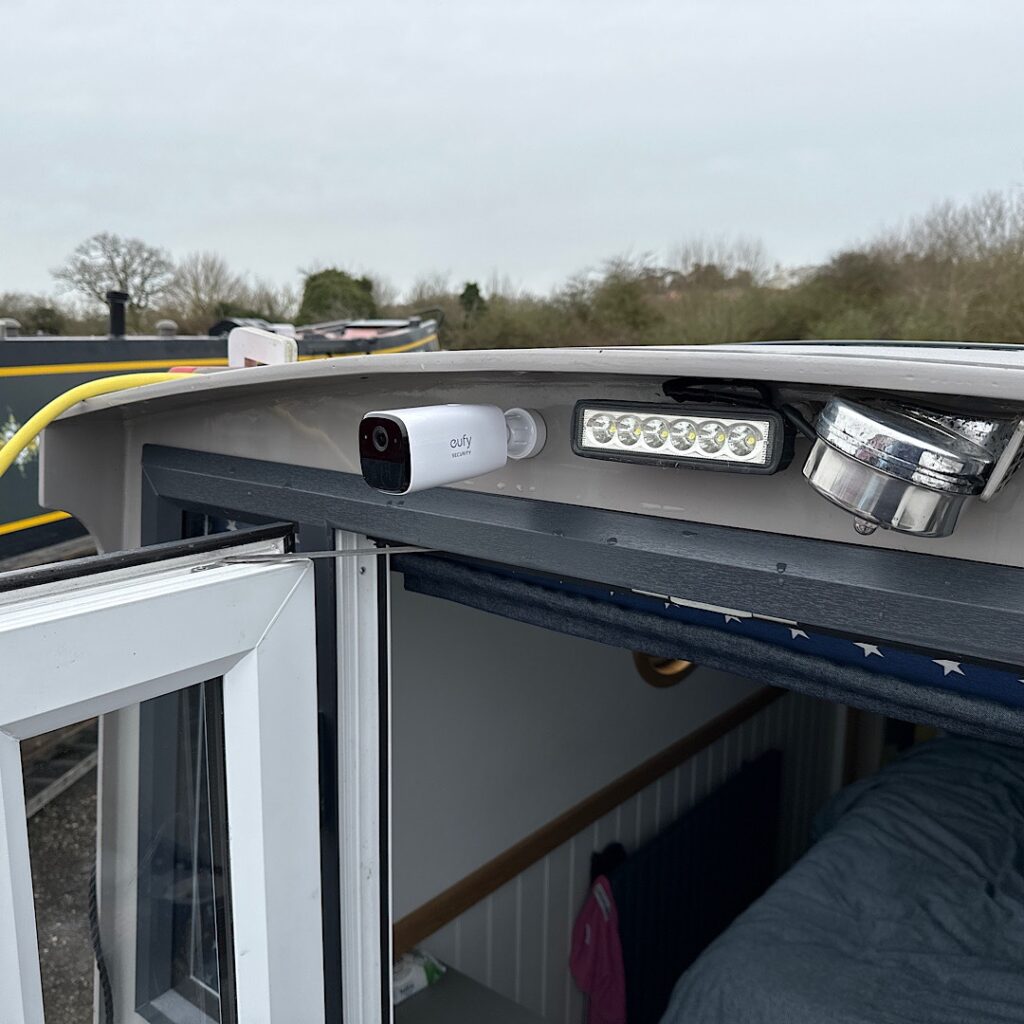 We found it very easy to set up. and it produces very clear video. I particularly like the ability to trigger the alarm, which might just deter someone with nefarious intent. You can set up various zones and automatically trigger the alarm but we think the basic, out of the box settings will work for us. The phone app is basic, but intuitive.
One plus point is that we suspect that we might be able to use it to keep an eye on where the bow is when coming into the bank. Not essential, but a nice to have when you are standing 58 feet away!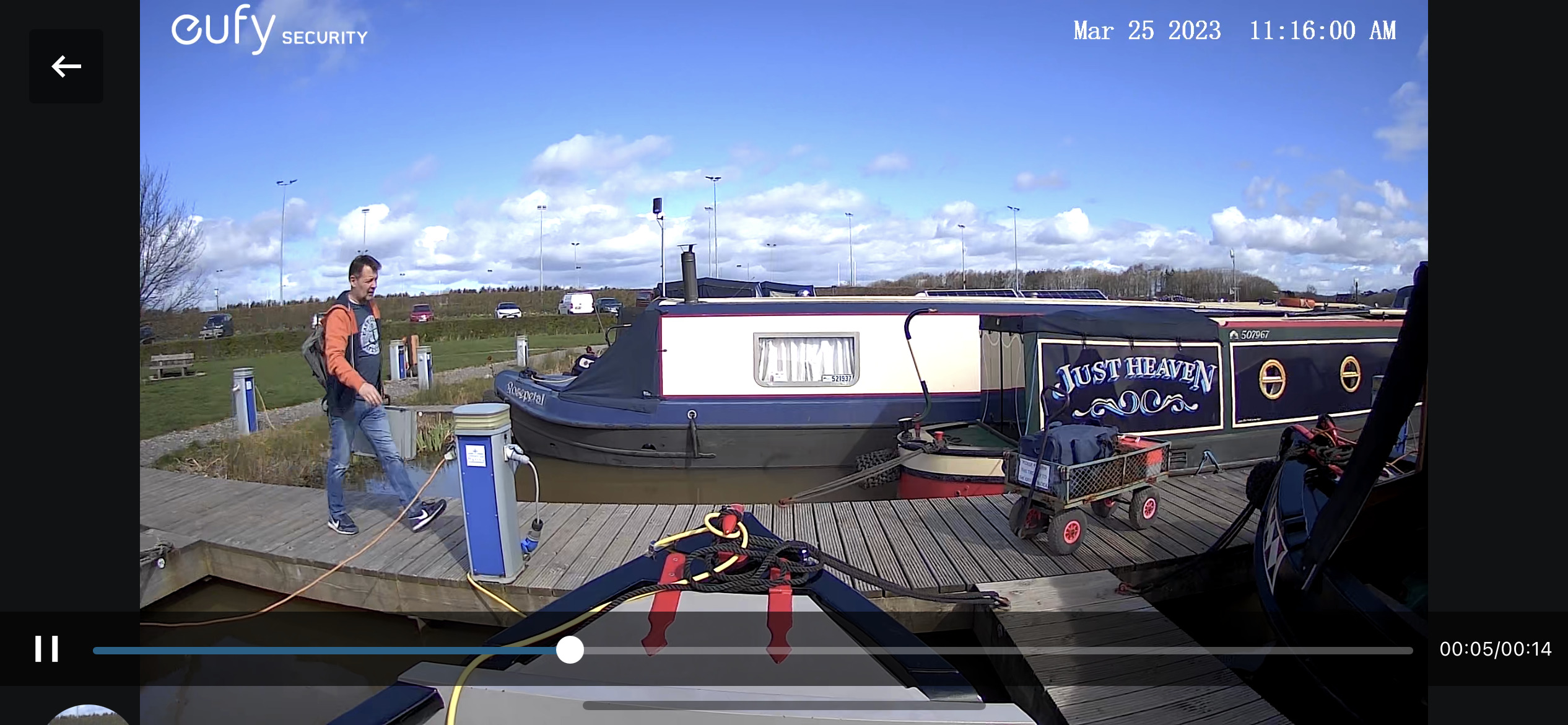 We bought ours on a Deal of the Day on Amazon for £85. We think you get an awful lot of camera for your buck. We very rarely leave the boat unattended. But it will be nice to know what's going on when we do. Should anyone be detected by the camera, we will get an alert, wherever we are in the world! As long as they don't nick the flipping camera!
I'll try and remember to do an update, once we have used it for a while, but so far we are very impressed.