I do so love a title that can be interpreted two ways. And this is a prime example! The first interpretation is "loitering", which is what we are currently doing. The weather has been so bad in terms of rain, that both the Droitwich Canals and the Severn are currently closed to navigation. February was so dry there was early talk of a drought. March seems to have redressed the balance somewhat!
We have decided that we really don't want to leave here via Tardebigge and Birmingham, so our only option is to wait for river levels to drop, so that they can safely be navigated.
If the wait drags on much longer, we will possibly revisit that decision. The main reason for staying is that we want to enjoy the delights of the Staffs Worcs before we leave the area, if not for good, then for the foreseeable future. It's more about that than a dislike of Tardebigge and the BCN. We really like them too!!
We have used the extra time here to do odd jobs and also to visit a couple of places around here, before we leave. The first of these was delightful Bewdley. If you've heard of it at all, it's probably from the news. It is on the River Severn and is very liable to flooding.
The worst flood in living memory was back in 1947, when the waters rose to a level that was nearly 20 feet above normal, summer levels. It has flooded quite regularly in recent years too, and much more frequently than during the 20th Century. You can read more about it all here
Bewdley is a pretty town and it makes much of its attractive river frontage.with lots of pubs, bars and eateries and interesting shops. It was famous for pewter-making. There is a mix of lovely Georgian and half-timbered buildings and the Severn is crossed by an elegant Thomas Telford built bridge. It is also a station on the Severn Valley Railway – well worth a ride if you are fond of a steam train. It runs from Kidderminster to Bridgnorth.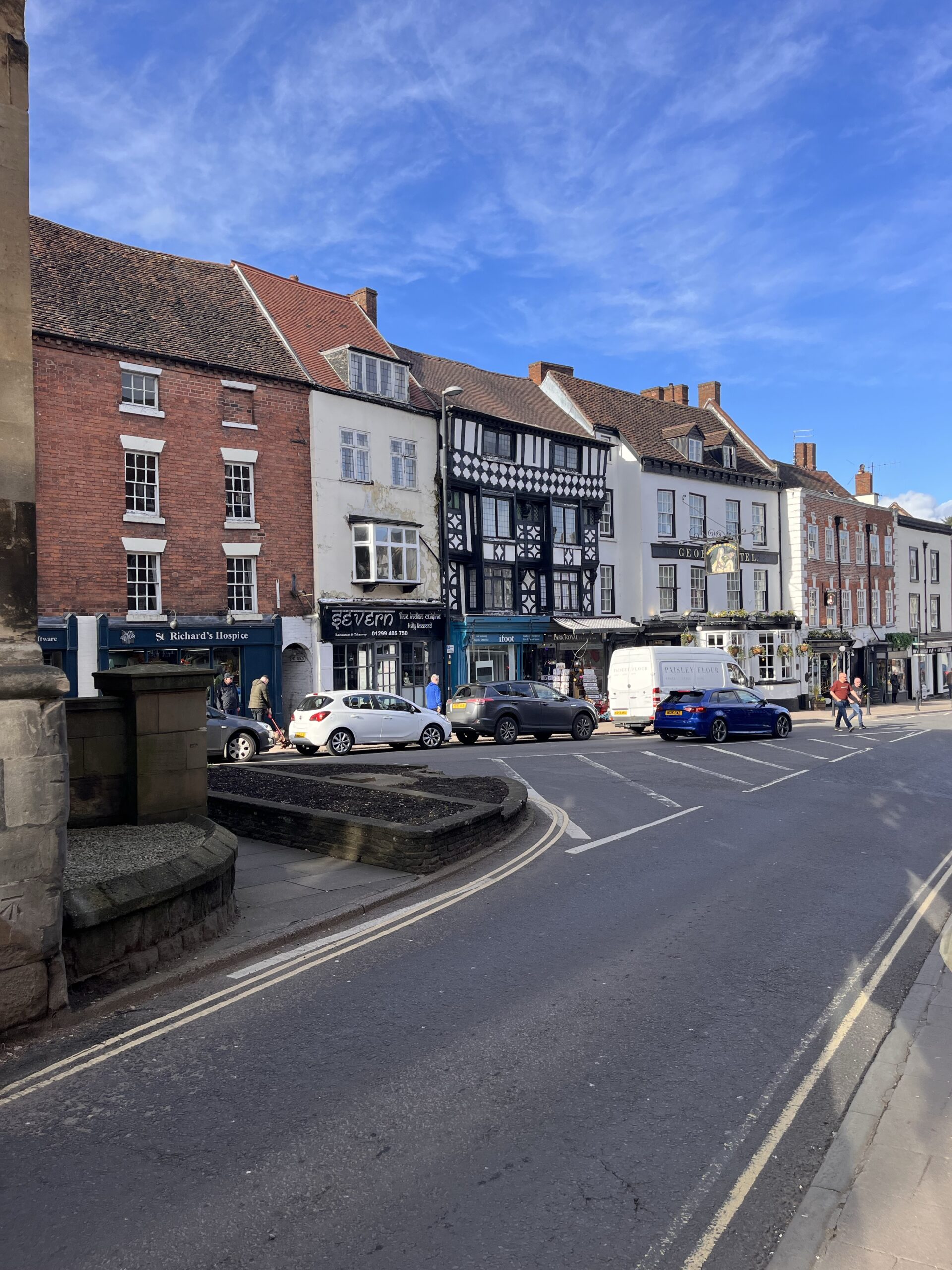 We had a stroll around town and then sat by the fast flowing Severn to eat our ice creams from Mrs Chill's Ice Cream Parlour. Not our first visit!
This weekend, we passed through the attractive, and probably very expensive to live in, Henley in Arden, with its one mile long high street, and then through Wooton Wawen, on our way to see the wonderful Edstone Aqueduct on foot, rather than by boat. You may remember us crossing it last summer? There's more info about it in this post.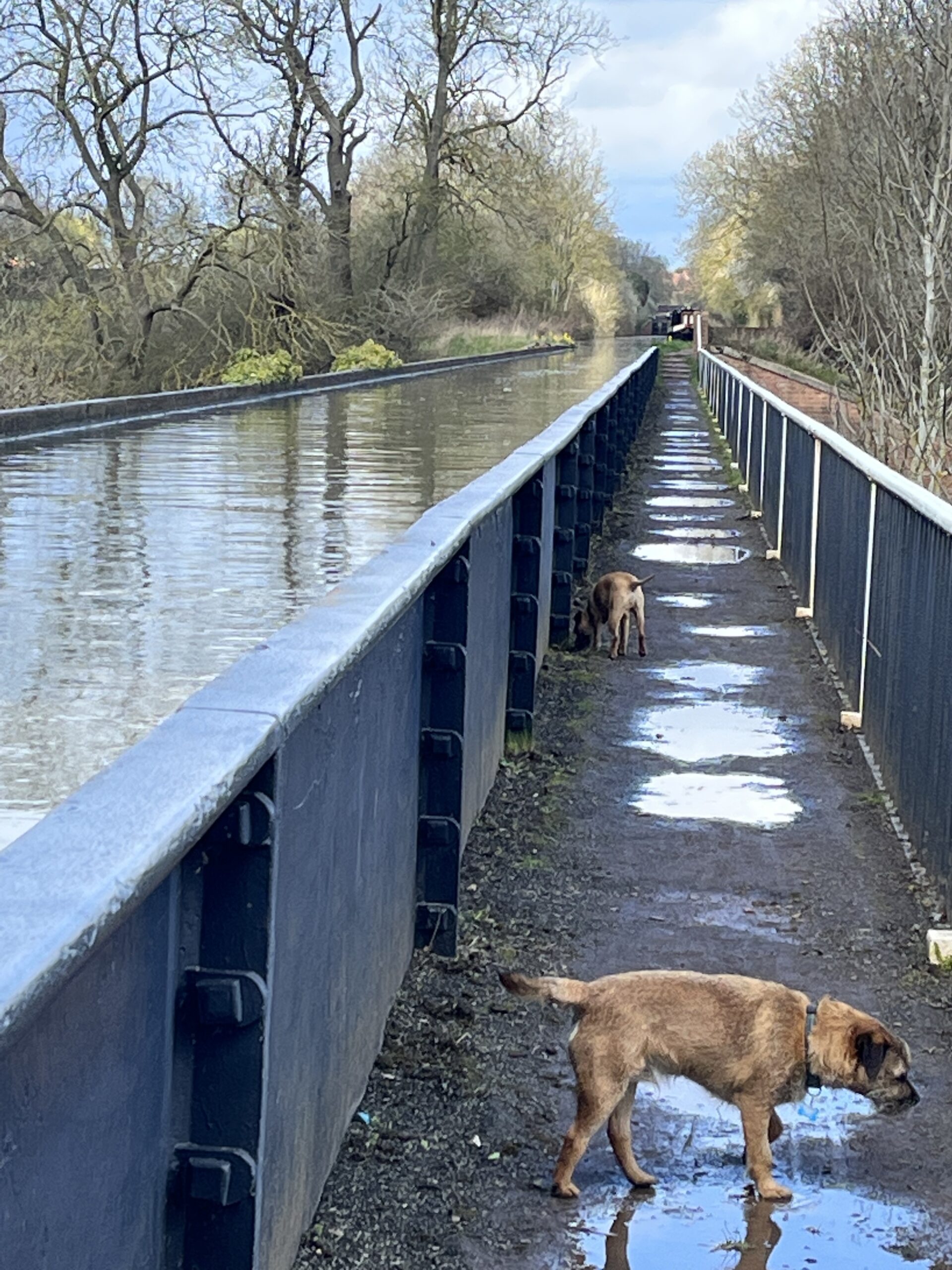 Suffice to say, it's much more impressive by boat. But we took a few pics anyway, just to record our visit. We had lunch at the very busy and dog-friendly "The View" cafe, which we had spotted on our way through last year. It overlooks the South Stratford canal and Hill Farm Marina, which we had rather liked the look of when we passed. Very quiet and rural.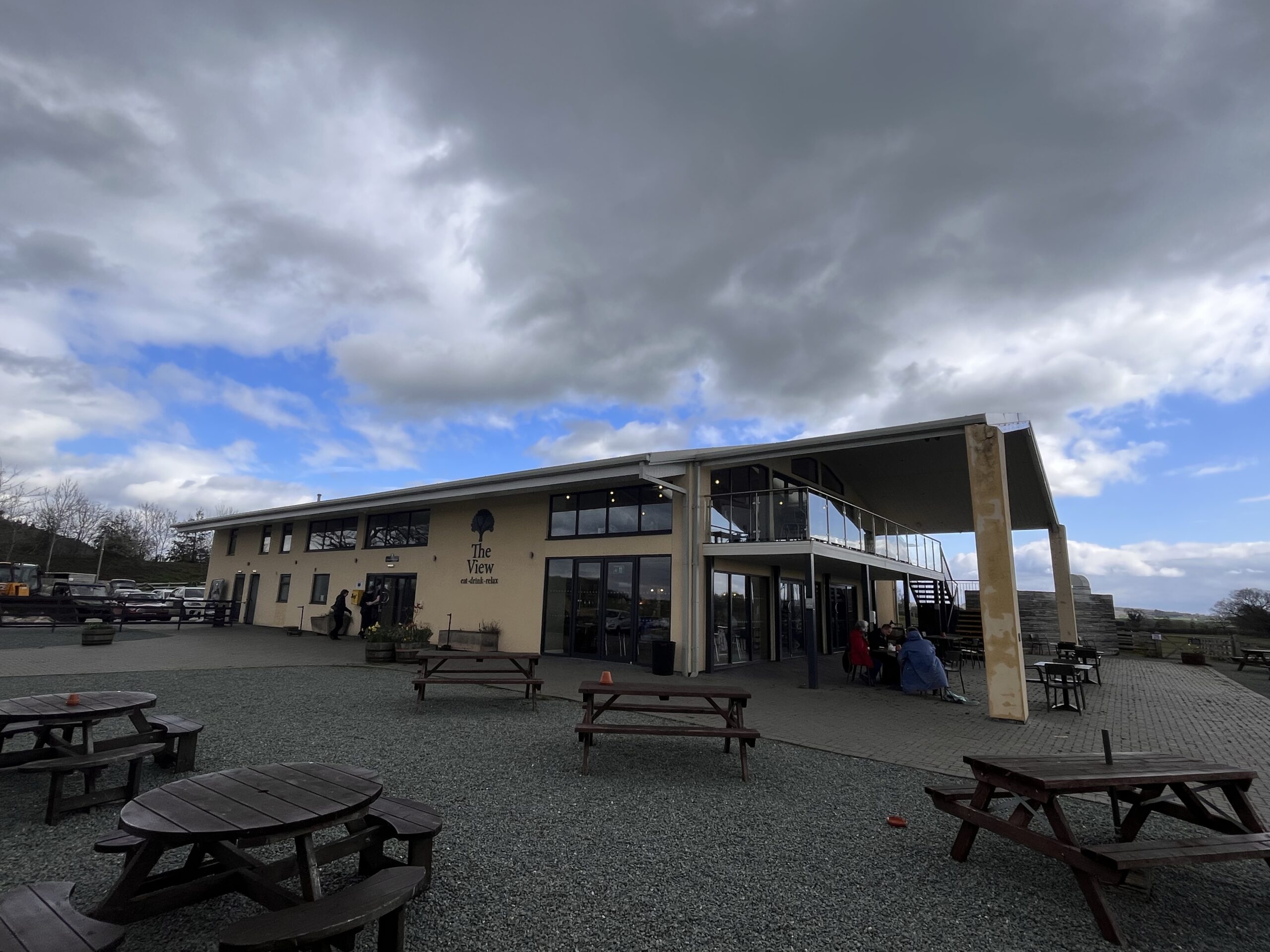 The other meaning of "hanging around" is rather more literal and relates to our very smart new rope fenders and our personalised fender hangers. We are so posh we'll be charging admission soon!
I saw an ad for them on Facebook and decided I rather liked them. Our order was expedited swiftly and we think they look very smart.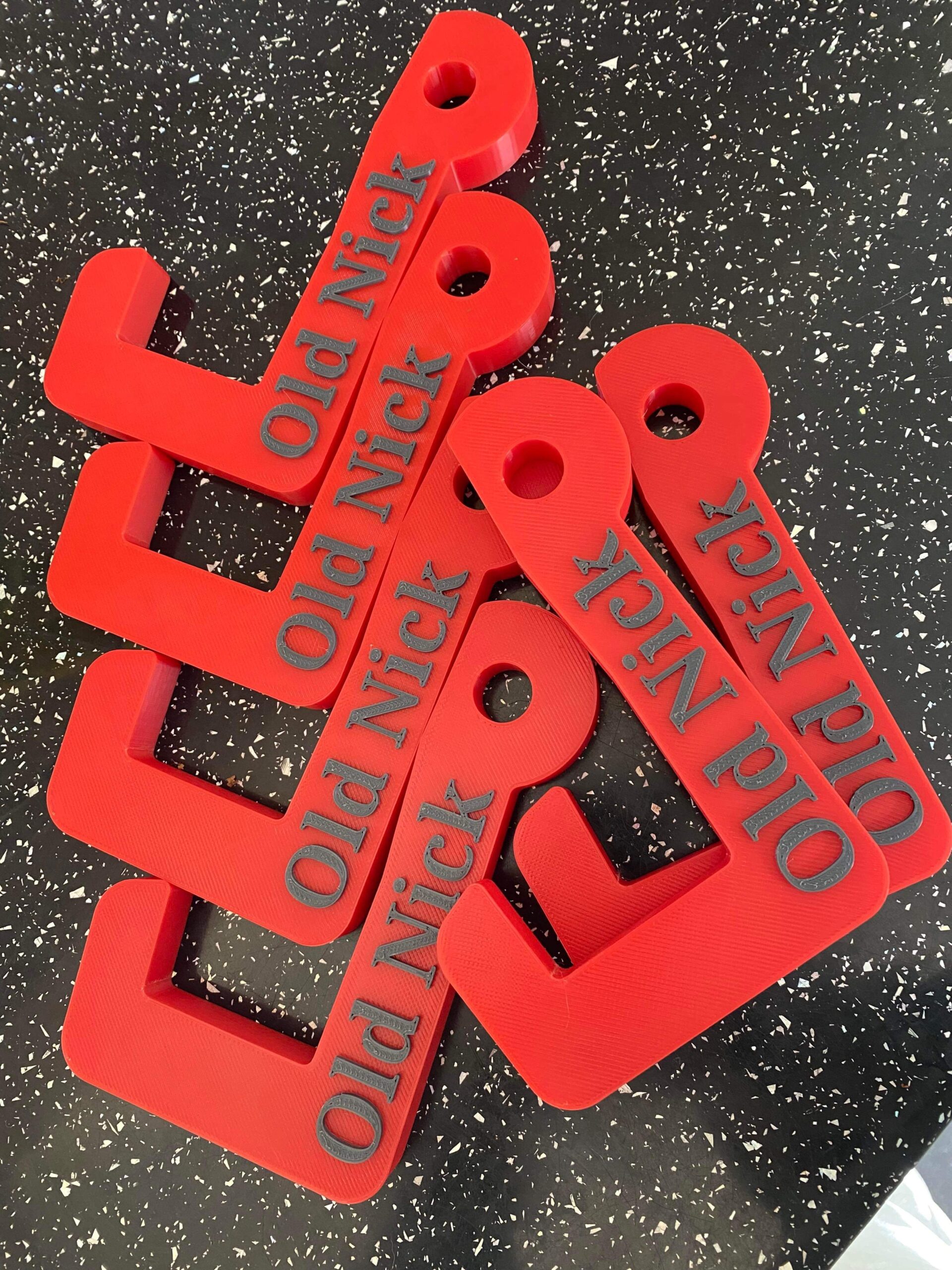 They are 3D printed and if you're interested in getting some for your boat, here's a link to the Facebook page or you can What's App Tony on 07709781669. if you have any difficulty getting in touch, feel free to message and I'll sort you out.
The sun is out as I write and we very much hope there will be no further rain over the next few days, so that we can get on our way, but April has form for showers, so who knows?