Sunday 20th December
Having spent all day yesterday creating order and efficiency from the chaos of moving aboard, when we stowed everything away in a highly haphazard manner, we had promised ourselves that we would go out on our first "proper" cruise.
It hardly seems possible that it's over a week since Old Nick was launched. It genuinely feels like home on board. We are cosy, comfy and warm and are sleeping like logs on our new bed. The boys – after careering up and down the boat madly for the first few days – are now nicely settled in and seem very content in their new home.
We had a message from Rob to say he needed to update the touch screen controller and he was happy to see us through some locks, so we all set off at around 10:30. The original plan had been to turn right and go down towards Droitwich town and beyond, but the River Salwarpe, which feeds the canal just above the town, was "on red" yesterday, which meant it was not suitable for navigation.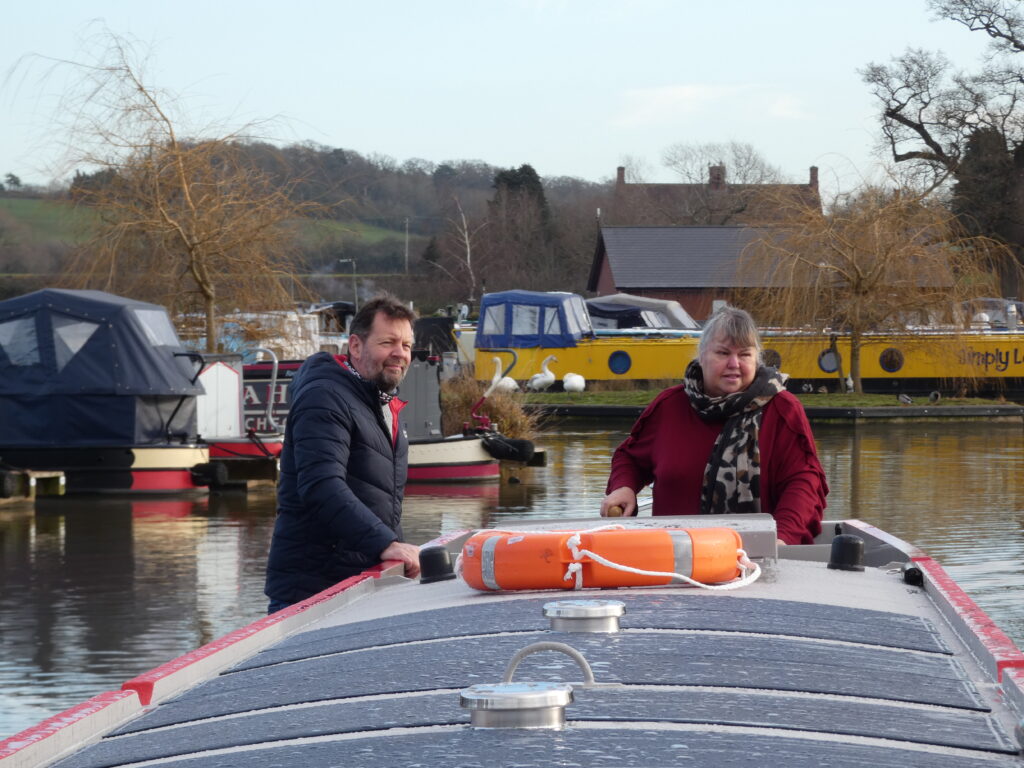 We thus came out of the Marina and turned left, towards Hanbury Junction. I elected to take the helm and managed the sharp turn out of the Marina pretty well, using the bow-thruster for the first time. It really is an amazing tool and I'm looking forward to becoming further acquainted with it.
Barely have you left the Marina, than you arrive at the first lock in the Hanbury flight of three. I dropped the crew and dogs off on the lock landing and had a slightly less successful entry into the lock. But it's a learning phase so the odd slight bump is bound to happen, right?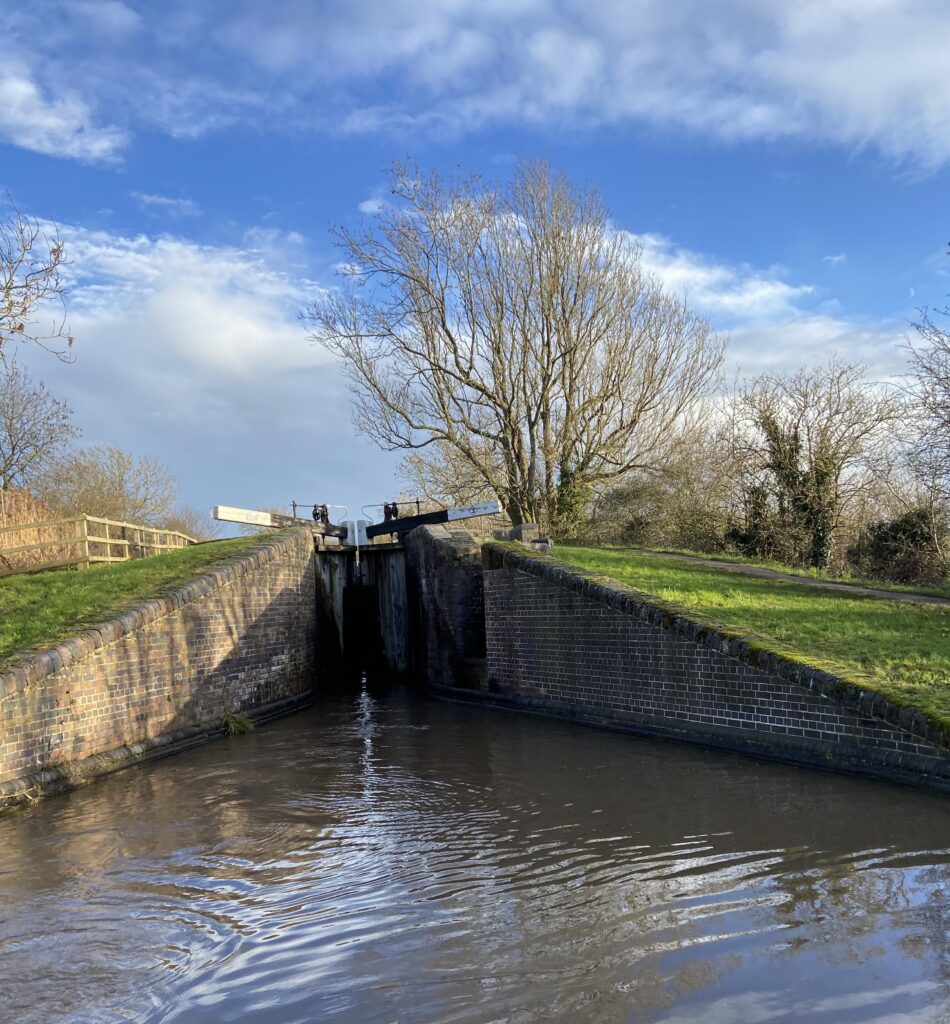 Luckily, my entry to the next couple of locks was much more elegant. I was suddenly struck by how swiftly and easily I had made the transition from a diesel engine to an electric engine! I'd had a slight worry about how it would feel, whether it would be very different, but I needn't have worried. Everything is the same – but quieter!
The Hanbury locks are very deep with side-ponds and raise the canal quite quickly in a pretty short distance. I struggled to find info about the actual height of the rise, sadly. You'll just have to take my word for it!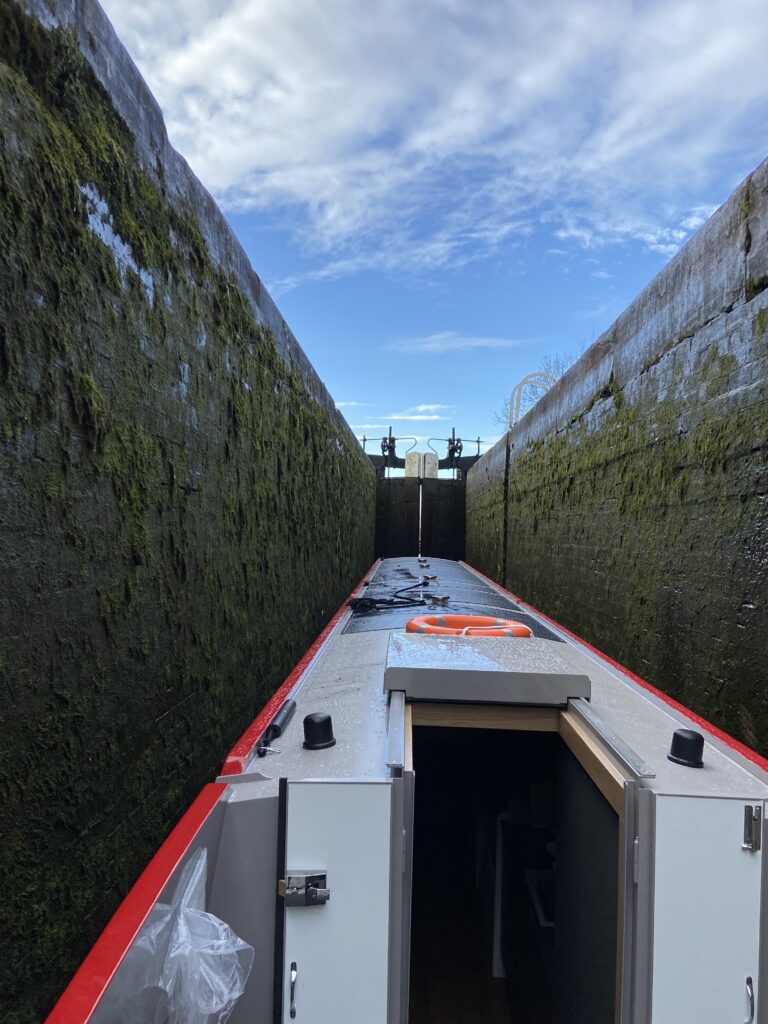 At Hanbury junction we took a left turn and proceeded through two of the Astwood flight of locks, before winding. For the uninitiated, this means turning, in a special wide bit of the canal known as a "winding hole" – pronounced as in the blowy thing not the twisty thing.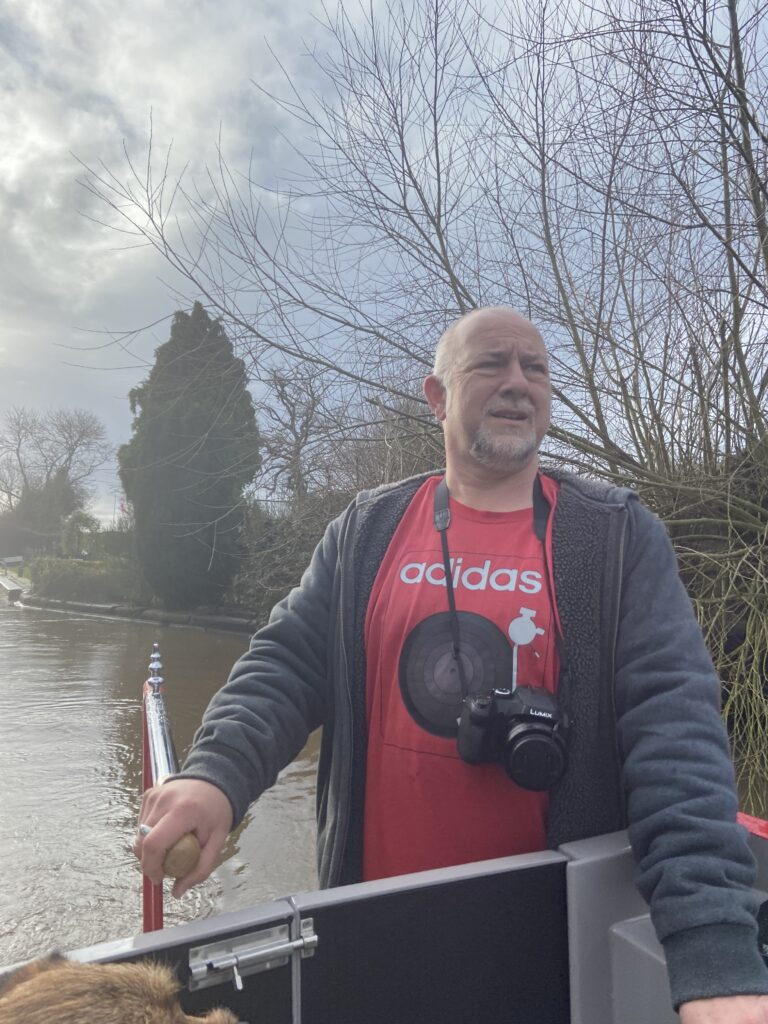 There were people fishing in the winding hole, and we feared a bit of argy bargy but I think they were the friendliest fisherman we have ever encountered. And when you think the many hours we have spent on the canal, that is really saying something! We parted company with cheery seasonal greetings as we went straight back into the lock we had just vacated.
As we cruised it was very gratifying to find that Old Nick was much admired and people were genuinely interested in the electric aspect, asking questions and commenting favourably about "Old Nick's" green credentials.
Talking of electricity, we started the day with 100% fully charged batteries and after 4 hours of normal cruising, plus several rounds of coffee (boiling the 3KW kettle) and using the microwave to reheat one of the coffees, we ended the cruise, returning to our beautiful and peaceful mooring at Droitwich Spa Marina, with 85% battery charge.
We had been hopeful of being able to cruise for a couple of days, during winter, without resorting to running the generator and this first outing gives us much confidence that this is easily achievable. We even managed to generate a little bit of solar (0.8kW/h) albeit significantly less than we will be producing in the summer months.
The Vetus E-Line 10KW electric engine performed perfectly and even in Eco mode at low revs, gave us plenty of forward motion. We loved how the boat handled, cutting through the water and barely creating any wash or disturbing moored boats.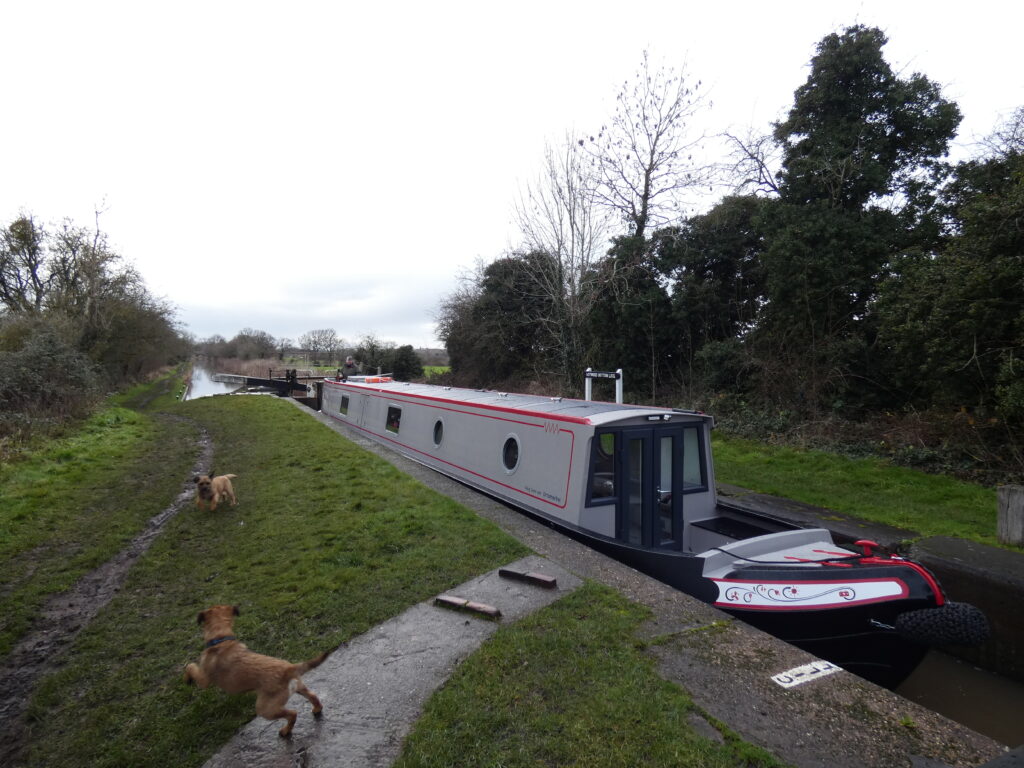 All in all, then, a very pleasant and informative, inaugural cruise. Here's to many more and a big thank you to Rob from Ortomarine for his socially distanced assistance and company. We cannot wait to do it again.